Get ready to bid farewell to cash. All signs are pointing to the disappearance of bills and coins in the near future. But many questions remain regarding the future of payment methods. This revolution has only just begun.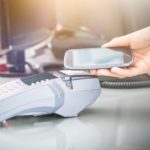 The payment method industry was one of the first to take on the digital transformation process facing the economy and society as a whole. And it has done so with great speed. For many, having to sign a receipt for each payment is now a thing of the past. Contactless cards, mobile payments and real-time financial transactions are becoming increasingly common.
There is a lot behind these little changes, in terms of both regulation, European Directive PSD2 is a key aspect; technology, software is the engine of the payment industry; and business.
There are now new players in the payment method industry. Some are large corporations from related sectors like telephone companies, cell phone manufacturers and tech giants. Meanwhile, the fintech universe is growing and growing – the symbiosis of two sectors that make payments possible, finance and technology. They are all joining the traditional big fish from the sector, banks and international exchange networks, who also see the need for change and are starting down this path. BBVA has been a pioneer in this field, launching BBVA Wallet at the end of 2013. It is now the most popular mobile banking app in Spain.
New forms of payment
Cash payments are slowly losing ground in Spain, according to technology consulting firm, Tecnocom's report on payment method trends. The number of purchases made with cards increased to 7.2% in 2015, in line with the previous year. The number of Point-of-Sale (POS) terminals rose 13% (more than a million and a half terminals, most of which are contactless) and e-commerce payments increased by 25.9% to €20 billion in 2015. The number of payment cards in circulation also increased to 2.2 million, recovering the all-time high reached in 2008.
Cash payments are slowly losing ground in Spain
These payment options are now well established. More recent arrivals include digital wallets and the recent creation of two payment platforms for real-time mobile transfers from one account to another – introduced in mid-2016. Bizum is one example which involves more than 20 institutions, BBVA and Cecabank's Ealia – the bank of the Spanish Confederation of Savings Banks.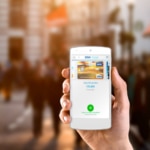 The customer is king
In the Tecnocom report, BBVA's Ignacio Bañón explains the key elements for customers in terms of payment methods. They need to be simple and secure and must offer improvements from what customers already have, for example, better  control of expenses or special promotions. These are some of the main ideas behind BBVA Wallet.
Another trend gaining steam: everything is going mobile. Customers want quick and immediate solutions from anywhere and in this respect, the device everyone carries with them is unbeatable. What is not so clear is if the smartphone will become the main channel for all types of payments, in-person and remote.
The future of payments is tied to the creation and large-scale adoption of new, more personalized authentication methods through things like biometrics and geopositioning.
In addition to reducing fraud to the greatest extent possible, the goal is to do away with static passwords that need to be memorized. There are already initiatives underway to achieve this, such as the Fast Identity Online (FIDO) Alliance, promoted by PayPal and Lenovo, among others. Cooperation among all institutions is essential. The chain is only as strong as its weakest link and any fraud affects the reputation of the entire payment method universe.
All of this may seem futuristic, but the truth is that the changes have only just begun. New revolutions are just around the corner, such as using blockchain for payments and the Internet of Things, with the corresponding use of objects to automatically process micro-payments.