More than one billion women --40% of women worldwide-- have no access to the financial system. According to the Global Findex 2014 report, the gender gap is obvious: 58% are bank account holders compared with 65% of men.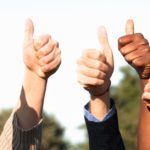 This represents an 11% increase for both sexes if we take the initial 2011 survey as a reference, although the inequality between men and women stands at 7% (globally) and increases to 9% in developing economies. In Southeast Asia only 35% of women have access to an account, while the percentage for men increases to 55%.
The gap is particularly significant in the Middle East, where women are half as likely to hold an account compared with men. In Latin America, inequality has decreased and tends to level off: 47% of women hold an account, compared with 54% of men.
Poor women bear the brunt: because of their low income they are still being denied access to financial tools. As pointed out in this article by Sri Mulyani Indrawati, Managing Director and Chief Operating Officer of the World Bank: "Women in particular are in a situation of disadvantage as regards access to financial services. In developing economies they are 20% less likely than men to hold a bank account and 17% less likely to apply formally for a loan. Moreover, they have less access to secure saving mechanisms and are more likely to use informal, and therefore, probably riskier and more expensive methods".
According to Ursula Heimann, managing partner of Solliv: "Women usually manage their money in the short term better than men, but they have less financial expertise and confidence in their abilities, which leads to less access to formal financial products".
And what happens when a woman applies for a loan? This report by Chile's Bank and Financial Institution Association (ABIF) points out that "women are better payers than men. Despite facing a more complex financial situation at home, women make a relatively bigger effort to pay off their debts (...) and tend to assess in a more critical way the financial situation of their households, which leads to better financial planning and, in turn, to better payment behavior".
The benefits of giving women access to finance extends to their children and goes much further, since women spend money on health and education. In South Africa or Brazil, for example, granddaughters are more likely to enroll in school when the grandmothers receive a pension. A woman who has access to a bank account looks after her family and after herself and can change the future. This is illustrated by a Huffington Post article, Bank on Her: 5 Women Prove Why They Belong in the Formal Financial System , that shows how access to the financial system changes the lives of women and of their families completely.
The obstacles
Women face many barriers when it comes to having access to financial services and sometimes are not aware of the services available or are prevented from having access to them. In less developed economies, women cannot have access to banks because they live in remote areas and even on some occasions, as stated in this report by the World Bank, are regarded as second-class clients by financial institutions.
Another problem they face is that 200 million women, according to this study by GSMA, have no cell phones, which excludes them from all digital banking opportunities, that very vigorous in countries with less banking penetration.
To achieve gender equity in access to financial products and services the institutions need to recognize the key aspects of the financial lives of women and their motivations. As Sri Mulyani Indrawati concludes: " Financial inclusion matters not only because it promotes growth, but also because it helps to ensure that prosperity is widely shared. Access to financial services plays a key role in the task of lifting people out of poverty, in empowering women and helping governments deliver services to the population. It is decisive in the fight against poverty".