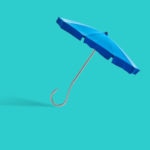 Garanti BBVA has thus become the first bank in Turkey's financial sector to earn one of BSC's 'International Safety Awards,' which recognize organizations promoting occupational health and safety at the workplace.
The Group's Turkish subsidiary received the award following a series of measures adopted at one of its HQs, in Pendik, near Istanbul. As part of the award requirements, the bank underwent an assessment process spanning several categories, including health and safety measures, competence in emergency management, business strategy for groups with special needs and expertise in the face of the company's needs. The assessment also addressed other aspects such as communication with both internal and external stakeholders, and competence at the time of assessing risks.
The COVID-19 pandemic has brought to the fore the importance of a company's commitment to health and safety practices. In addition to the ones singled out by the World Health Organization and the Ministry of Health, Garanti BBVA adopted a number of additional preventive measures. Thus, the Occupational Health and Safety team rolled out a contact-tracing mechanism, which allowed it to set up a pioneering system to closely monitor the health of the company's workforce. A checklist is sent to employees on a daily basis with questions about their health, as well. In addition, to minimize the spread of the coronavirus,the use of digital channels have been prioritized.
Thanks to its more than 20 years of investments to develop a robust technological infrastructure with digitization as a goal, the company has been able to successfully navigate the pandemic.