To trust or not to trust? This is the question that will redefine success in the digital age. Atom Bank, the first mobile bank in the United Kingdom has been called on to analyze the driving factor behind this new challenge, thanks to an agreement that secures their participation in a three-year project with Newcastle University. BBVA owns a 39 percent stake in Atom Bank.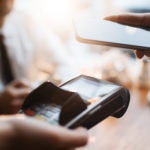 Should society rely on technology to manage our money? This is the fundamental question Britain's "new bank" will investigate through a research agreement that aims to study the role of trust in financial services.
To this end, Atom has assembled a team of experts in computer science, psychology, business innovation, and banking who will spend three years working on the FinTrust project. Their goal is to understand how financial service companies can design better —and more trustworthy— digital banking services.
The research combines precepts from social and behavioral sciences, digital design, and IT security. After the EU's push for open banking, it is hoped that the output that results from combining these specialist concepts leads to greater end user trust.  "This innovative project will explore how consumer trust in banks and financial services can be enhanced while retaining the benefits of mobile banking that we now take for granted." comments Professor Aad Van Moorsel, professor of cybersecurity at Newcastle University and lead on the project.
Blockchain to build better mortgages
Proper data use becomes an inflection point for the future of digital banking. Companies can collect all the data their customers are willing to provide, but the data themselves are not what is important;  their real value and subsequent opportunities lie in what can be done with them. "There are massive benefits for customers from better use of personal data, but realizing these benefits has to be done in a secure way, without bias and ultimately in a manner that builds and maintains trust." says Edward Twiddy, Chief Innovation Officer at Atom Bank.
Output from the research will help Atom develop and improve the design of the bank's new products and services. "One of the first applications of the research will be in the development of our blockchain to build better mortgages, a major innovation project drawing on blockchain expertise from Newcastle University's Computer Science department and crypto-statisticians at the University of Durham's maths department." explains Atom's head of innovation.
The U.K.'s first exclusively mobile bank also benefits from having will.i.am as a strategic adviser to its board of directors. The American musician believes that "Banks like Atom, who are designing innovative digital financial products, need to be setting the standards regarding the safeguarding and use of personal and financial data."  He therefore concludes that Atom's research initiative with the University of Newcastle "will provide a deeper understanding into how people and technology need to evolve side by side and will help set these new standards of trust".