Snapcash, the new function of the Snapchat instant messaging app, makes sending money as easy as sending a message with a cell phone.
Imagine a common situation, meeting some friends for dinner or a drink. The bill arrives and one of them doesn't have enough cash. Borrowing money can be embarrassing, and asking to be repaid a few days later even more so. But now, settling small debts with friends can be as easy as sending them a cell phone message.
SnapCash
The instant messaging app Snapchat, which has become famous for its ability to share images "with expiry date", now adds a new star function: Snapcash, that enables us to send money to friends through the app's chat function.
This function (for now available in the U.S. only) has been developed jointly with Square, one of the leading mobile payment companies, which will process the sending of money via its platform. But… how does this system work?
The first requirement for using it is for users to be of age and enter the details of their Visa or MasterCard card in the app, where they will be saved and used in the transactions. The transactions will be limited to 250 dollars a week for sending money, and higher amounts may be sent subject to identity verification (full name, date of birth and Social Security number), but without the option of pre-authorizing higher limits for sending money. The system works the same way for receiving payments, although the maximum amount is limited to 1,000 dollars. To prevent fraud, the users can configure the app so that it asks for the CVV number (card security number) for each transaction.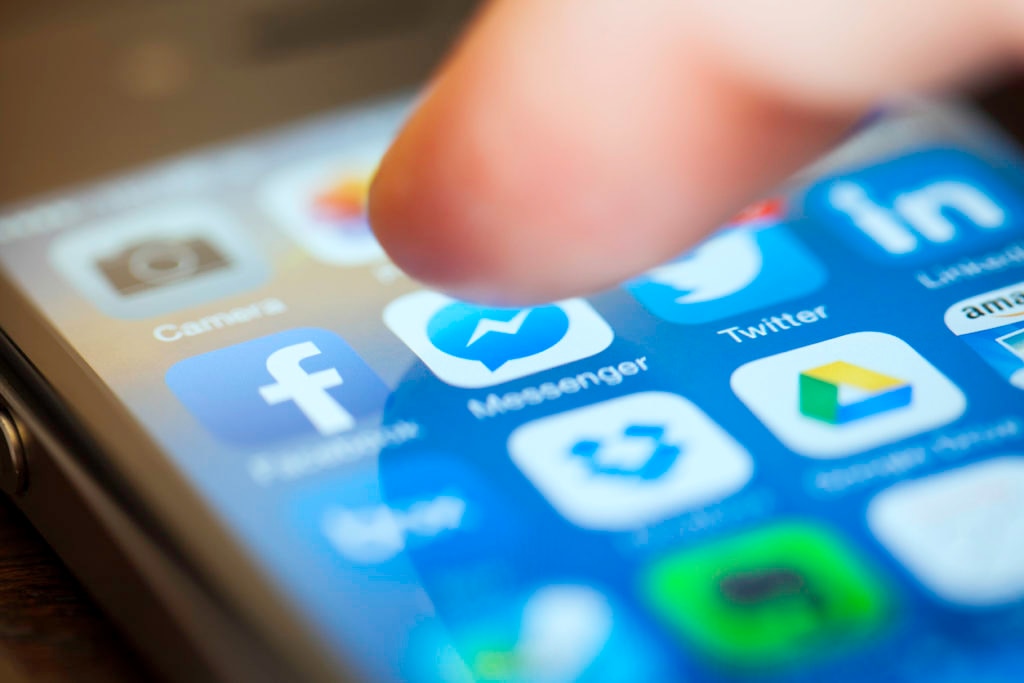 Facebook Messenger
But Snapchat is not the only instant messaging app that seems to have set its eyes on mobile payment services. Recently, the developer Andrew Dudetweeted some screenshots that depicted a hitherto unheard-of mobile payment function via Facebook Messenger. It works the same way as Snapchat: the users link their card's details to the app and send the money using the chat function.
For many, this move would explain the arrival of David Marcus (ex-CEO of Paypal) as vice president of Messaging Products at Facebook: Facebook would have decided to go for mobile payments through Messenger as a long-term strategy, and has the advantage that many Facebook users already have their payment details linked to this social network.
Would users go for these options?
Analysts predict that in the next half decade mobile payments will become a 142 billion dollar industry, but it remains to be seen whether the users will end up adopting instant messaging as a platform for making such payments, especially if we take into account that the specific apps for this function (Paypal, Square Cash, Venmo, etc.) are already quite well known and widely implemented by the users.
Moreover, as the specialist in mobile payment strategies Heidi Liebenguth told Nerdwallet with respect to Snapchat: "It is questionable whether people who feel comfortable using Snapchat to send silly pictures to their friends will feel comfortable entering their debit card information". But also, the company that developed Snapchat had to accept being monitored by the Federal Trade Commission following allegations of misleading advertising by some users… and a few months later it suffer an attack by crackers that compromised the personal details of 4.6 million accounts. It is thus understandable that many users do not consider SnapCash a reliable platform for this task.
The case of Facebook is different. It is a bigger and better-known company and -as we mentioned earlier- Facebook already has experience in managing the payment details of its clients, without having undergone notorious security problems. And there is no doubt that if the main target of these services will be small payments to friends and acquaintances, we cannot ignore the fact that people already have their friends on Facebook. And that's an unquestionable advantage.