Stores, restaurants and hotel chains in Spain are offering tourists from other countries the possibility of paying with their smartphones. Payments with QR codes allow companies to streamline the process and boost sales. Platforms like WeChat Pay and Alipay are central to the shopping experience of tourists from China, one of the most profitable for the country.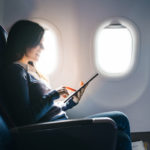 Spain is the country with the second-highest income from tourism. In 2018, a total of 83 million people visited the country, and spent around €67 billion, according to the World Tourism Organization. In this context, facilitating payments for foreign tourists has become a priority for all kinds of companies. Stores, restaurants and hotel chains use technology to allow tourists to shop in Spain just like they would in their own country.
"The worst part of shopping is when you have to pay," says Carlos Laita, the Head of Innovation and Market Development at BBVA. Stores are interested in offering tourists payment solutions to simplify the process and "increase sales for this kind of customers". For example, many establishments in Spain allow Chinese tourists to pay with the mobile apps they use on a daily basis in their country: WeChat Pay and Alipay.
BBVA now offers Spanish businesses both payment solutions. In fact, it is the first official WeChat Pay partner in Spain and in 2017 became the first Spanish banks to offer its clients the possibility of accepting payments in their stores with Alipay. In China, these apps are not only used to pay, but to chat, reserve a taxi, pay a fine, play online games, order food online or even pay utility bills.
In Spain, the biggest benefit these platforms offer travelers is the convenience. In the past, Chinese tourists "had to pay in cash, with the inconveniences that come with managing a foreign currency, or by card, which is not common in China, and is much more inconvenient and can be lost or stolen much more easily," notes Laita.
Now they just have to open their app and show a QR code that identifies them. "The cashier scans the QR code using their system of cash registers connected to a BBVA API, or through the BBVA SmartPay app for Android or iOS, and includes the amount to charge. From that moment, BBVA takes care of authorizing the transaction in real time with the WeChat Pay or Alipay systems, authorizing or denying the payment for the store."
"Companies that are in touristic areas with high traffic from international customers, and especially those offering luxury brands are especially committed to implementing these solutions in Spain"
Chinese tourists are known for traveling in groups and for spending much more than tourists from other countries. In 2018, 650,000 Chinese tourists visited the country - 26 percent more than last year - spending an average of €2,500 each. This is three times the amount of other international tourists. And the income they generate continues to grow. This year, Chinese tourists spent an average of 15 percent more in Golden Week using Alipay than in 2018. Shoppers spent an average of 12,000 yuan - close to €1,500 - when visiting Spain during this period, 48 percent more than last year.
This has led companies like El Corte Inglés or hotel chains like Only YOU and Ayre Hotels to facilitate payments through WeChat Pay and Alipay. Companies "that are in touristic areas with high traffic from international customers, and especially those offering luxury brands" are especially committed to implementing these solutions in Spain, explains Laita.
According to Alipay, the establishments frequented the most by Chinese tourists in Spain are large department stores, which have increased the number of transactions this year by 200 percent, and 10 percent in purchases, followed by tourist attractions and luxury items.
Beyond the Chinese apps, there are several initiatives for digital wallets in Europe, which seeks to facilitate payments through QR codes and promote interoperability across Europe. The goal is for users to be able to make payments to retailers conveniently and easily using QR codes in all countries that accept them. All these initiatives have a common objective: to give tourists a warmer welcome and make them feel at home.
The use of QR codes to make payments to retailers has also recently increased in Latin America. BBVA has made several efforts during the last year to make this type of payment method available to its customers. In Peru, BBVA customers can already pay using QR codes thanks to Lukita, a new feature available in the bank's mobile app, which enables easy and convenient in-store payments. In Mexico, customers can also use their banking app to pay using QR codes, which have been made available through the Digital Collection (CoDi) program, implemented by the Bank of Mexico (Banxico).