BBVA backed fintech investment fund Propel Venture Partners has welcomed a new business to its portfolio - and it's first investment into India. The fund has taken part in the $6.2m Series A funding round in Groww, a fintech business looking to change the way in which people on the subcontinent invest.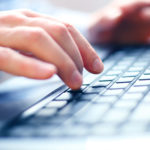 The team focus on creating beautiful customer experience and making the investing process simple, clear and straightforward - ensuring the chance to grow funds through an investment portfolio is as accessible to as many people as possible.
As well as letting people invest in lump sums or via monthly payments, Groww also focuses on ensuring its customers - who as expected go through the usual Know Your Customer compliance checks - can quickly see the progress their investments are making.
Commenting on the deal, Greg Thome from Propel, said: "Over the past year, consumer fintech in India has been a key focus area for Rohit Bodas, one of our partners at Propel, and me for a number of reasons.
"Accessing simple financial services products in India has been expensive and confusing historically, recent policy reforms and initiatives have set the stage for an innovation friendly environment and the country's evolving "demographic story" make it an attractive market for investment."
He added that the macro level attractiveness of India is widely known. With the second largest population and highest GDP growth, India is poised to emerge as the fifth largest economy by 2020.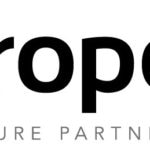 Moreover, with an expanding workforce, growing income per capita and high savings rate, the wealth management industry in India has also been among the fastest growing in the world.
As such, Propel says it believes that there exists an opportunity to differentiate effectively using transparency and advice to help Indian consumers make the right investment decisions.
Thome added: "When Rohit and I visited Bangalore to spend time with the Groww team, we were extremely impressed with the company's data driven approach to product development. With everything they do, the company's founders leverage the same principles of simplicity and customer-centricity that they learned from Flipkart. They are thoughtful and quantitative about measuring engagement and have made a concerted effort to build a trustworthy brand."
The Groww team works from the basis that trustworthy brands are built on top of unparalleled customer service and support, which helped shape the company's core values.
a) Customer comes first
b) Build simple products
c) Be Transparent
Thome says: "The team fundamentally believes that customer's feedback, interactions and data experience should dictate all decisions. Business motivations are secondary. As Lalit Keshre, co-founder and CEO explained to us, financial success comes once you create a beautiful customer experience. We agree."
This latest investment, the size of which is not being revealed, demonstrates the scale and speed of Propel's investment strategy.
Since May last year, Propel Venture Partners have made a number of investments, including into Brazlilian banking fintech Neon, disruptive online mortgage broker Trussle, build-you-own-economy specialists Steady, penguin-powered AI financial advisor Charlie, and earlier this month into a specialist US invisible payments firm Grabango.
It continues the units stated purpose of investing into specialist fintech businesses seeking to disrupt the sector through innovation.