BBVA supports global recruiting leader PageGroup in its first sustainable financing
BBVA has arranged a sustainability linked revolving credit facility with PageGroup, the first sustainable financing for the global recruitment leader. The transaction consisted of amending an existing £30m revolving credit facility to incorporate new Risk Free Rate clauses, extend its tenor and link its pricing to two core sustainability KPIs.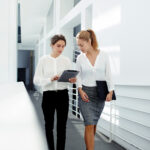 PageGroup plc (PageGroup) operating globally as Michael Page, Page Personnel, Page Executive and Page Outsourcing has closed its first sustainable financing by amending a revolving credit facility originally signed in 2019. The global recruitment leader has entrusted BBVA thanks to its strong commitment to the fight against climate change and its willingness to support its clients in the transition to a more sustainable future.
PageGroup is committed to promoting equal opportunities and inclusion in the workplace, as an employer, as a provider of services and to its suppliers. The company makes sure that everyone is valued and respected and that their selection for recruitment, training or promotion is always based on professional merit. Also, the group strives to minimize and mitigate its environmental footprint, demonstrating good global citizenship and responsible business practices.
This is why the company has chosen to convert its revolving credit facility into a sustainable facility by linking its terms and conditions to two relevant indicators: a social KPI of gender diversity based on the number of women in top management positions and an environmental KPI linked to the group's CO2 emissions.
The weight of these two indicators on the price adjustment will be  different. The social KPI will have a higher impact on the margin. If PageGroup meets the target levels of both KPIs, it will get the full pricing discount. If only the social KPI target is met, the pricing discount will be lower. On the other hand, if PageGroup only meets the environmental KPI target, there will be a pricing penalty. If it does not meet any of the KPI targets, PageGroup will be charged the full pricing premium.
Additionally, the transaction includes a charity donation component. Regardless of whether PageGroup gets a margin benefit or BBVA receives a greater margin in case the KPI levels are not met, these savings or benefits respectively will be donated to a foundation.
Kelvin Stagg, Chief Financial Officer of PageGroup, commented: "We are delighted to be working with BBVA on our sustainability initiatives. Being a sustainable business is important to PageGroup and sustainability is a key focus for us, from our core operations to our wider commitments. As we are considering how to integrate a sustainable ethos into all aspects of our business, linking our debt financing instruments to social and environmental KPIs was a natural progression. We fully embrace the pursuit of sustainable business throughout our global operations and look forward to working collaboratively with all our banking partners to achieve this."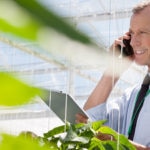 Pedro Garrido, Head of Corporate Lending UK & Northern Europe at BBVA comments: "For BBVA, sustainability is a strategic priority. We want to contribute to the transition towards a more sustainable future and it is the reason why we actively support our clients such as Page, which have the strong desire to link their financing instruments to social and environmental KPIs."
BBVA, a leader in sustainable finance
As a sign of its firm commitment to the fight against climate change, BBVA announced its Pledge 2025 in 2018 through which the bank has already mobilized  €50 of the €100 billion it has targeted until 2025 in green financing, sustainable infrastructure, social entrepreneurship and financial inclusion. The bank has the capacity, knowledge and experience to provide its clients superior advisory services for sustainable financial solutions and is playing a key role in developing this market.
BBVA has been a pioneer and the dominant player in the sustainable loan business. Today it is one of the most active organizations on the world stage in this field and the leader in Spain. In 2020, BBVA led a total of 52 green and sustainable operations, 15 of which were syndicated loans and 13 global bilateral operations (Europe and America), for clients in various sectors.