Big data, virtual reality, social networks... The dizzying changes that technology is bringing about in society are reflected in the world of work, where new jobs and responsibilities are being created. This is a short guide that will help explain to your parents what your work consists of, or will help you understand what your children are doing.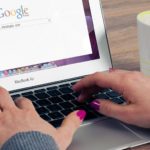 Web Analyst
Companies are using web analysis and measurement tools to be able to respond to their customers' needs and offer them a service that is best adapted to their requirements. For this they need web analysts. Web analysts are people with great analytical capacity, results-oriented and with a statistical or mathematical profile. They also need digital and marketing knowledge, apart from the skills of an analyst. In addition, as pointed out by the human resources company Randstad, "the profiles with knowledge of  big data are among those most in demand by the market."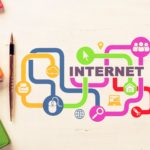 Business Intelligence Manager
Responsible for constructing tools for data analysis; tends to report directly to the management committees. Many of the organization's strategic decisions depend on the figures he extracts.
His background tends to be computer engineering, economics, mathematics.... In any event, he needs to know about statistical models, data extraction, business intelligence tools, etc.
Consumer Experience Manager
Randstad says that "this is one of the professions that are most in demand by the market, as it responds to a changing trend in companies, which are now focused on customers and their experience of the brand."
The consumer experience manager is responsible for checking the customer sales experience and building loyalty. The job profile is varied: administration and business management, marketing, etc. Among the skills and competencies needed are clear customer focus, analytical capacity and a strong capacity for communication and relations, as his decisions involve different levels and hierarchies within the company and he must be capable of convincing all those involved of the changes or strategies to be implemented.
Digital Analyst
Any digital company is able to use a variety of online measurement tools; what is difficult is to make sense of all the data that have been gathered. This is precisely what the work of the digital analyst consists of.
After designing, implementing and maintaining online measurement strategies, the digital analyst must propose how to optimize the company's various websites. A digital analyst must have a technical and technological profile, but also the strategic vision and communication skills for explaining and contextualizing his analysis.
With respect to the salary, a report by the Inesdi Digital Business School based on offers published in the job bank in 2015 puts the remuneration for someone with five years of experience within a band of between 40,000 and 55,000 euros gross per year.
E-recruitment Manager
The e-recruitment manager carries out the traditional work of an expert in human resources, but by digital means only, without contacting the possible candidates in person. He must search the online universe to be able to offer the company the best profiles, using all the digital means possible. He has training in human resources and personnel management, and also handles perfectly all the digital tools and knows how to segment the specialist social networks.
So take care of your LinkedIn profile and be careful about what you write in Facebook and Twitter, and about the pictures you share on Instagram. An e-recruitment manager could be on your case. According to the Inesdi report, the salary band is between 24,000 and 35,000 euros per year for someone with two to five years of experience.
Growth Hacking Manager
Growth hacking is one of the buzz ideas in the world of startups. The blog 40defiebre offers us a good definition: it is a discipline that aims to increase quickly and notoriously the volume of our company's users, income or impacts quickly and notoriously, with minimum expense and effort.
The key word for the job is "viral". A growth hacking manager must be careful about the trends and behavior of the company's target public so it can adapt its strategy constantly to any changes, designing products with a potential to go viral. The natural scope of his work is the social media, and he needs experience in both web analytics and product development. In exchange he will receive a gross annual salary of between 30,000 and 35,000 euros per year if he has over two years of experience.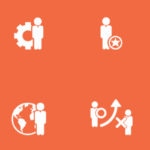 Inbound Marketing Specialist
Responsible for designing all the corporate and business unit strategy of a company's inbound marketing; in other words, he takes care of all the non-intrusive attraction of customers, and subsequently builds loyalty using tools such as content marketing, SEO, the social media...
Among his duties are to define the company's ideal customers and, based on this, to define the type of content, tone, messages, keywords, etc. that are needed to attract them. Apart from a good analytical capacity, this job requires extensive knowledge of online marketing, databases and customer relationship management (CRM). The salary, with experience of two to five years, is around 40,000 euros gross per year, according to Inesdi.
RTB Manager
Real Time Bidding (RTB) is an online system for bidding for an instant impression of an advert in each of the advertising spaces on a website. The RTB manager runs strategic campaigns to maximize the return on advertising investment and revenue. To do so correctly, he needs extensive knowledge of marketing and management of RTB platforms such as Google or Facebook, as well as experience in search engine marketing (SEM), to structure the groups of ads according to the different target publics. According to Inesdi, the salary band is between 28,000 and 35,000 euros gross per year for someone with between two and five years of experience.
Virtual Reality Architect
A virtual reality architect must have advanced technical knowledge of programming, image management, 3D and the software needed for developing virtual reality. His goal is for no one to be aware of his work; in other words, to create virtual realities that are so advanced that users forget they are not in the real world. The salary is around 30,000 euros gross per year with over two years of experience.
Visual Data Scientist
A company's data on customers and potential customers is a goldmine, but goldmines require a great deal of work. Not only do all the data have to be transformed into information that is useful and relevant for the company (this is basically the work of a big data analyst). It also essential that what the data tell us should be visualized easily. And that is where the work of a visual data scientist comes in. It is a discipline that combines analysis and design.
The basic job is to analyze and represent graphically large quantities of data, for which the analyst needs the ability to manage databases, knowledge of visual design and a good capacity for analysis to understand the business context. The vacancies received by the Inesdi job bank in 2015 put the salary at around 40,000 euros gross per year with experience of between three and five years.
*"If you liked this article and find useful content related to the topic of digital economy and jobs, visit BBVA Careers and connect with us on LinkedIn"