The television and film industries are using big data to make sure that their shows and movies are a hit with audiences and, more importantly, to prevent million-dollar losses from poor decisions.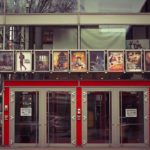 Big data is increasingly becoming a crucial element in a company's strategy. In addition to more traditional sectors, like banking, insurance or retailers, some media outlets also have data experts on staff. They not only help to create content based on data interpretation, but they also tell companies what isn't working and what they need to do to hold on to readers, according to the a study by Puromarketing website.
Something similar is taking place in the audiovisual sector. It used to be that  writers would sit before a blank page and anxiously waited for the inspiration to help them write something decent.  Now, growing acceptance of new forms of content, especially on-demand video and streaming, are giving producers data that are worth their weight in gold.
Knowing the audience means it's possible to offer what they want without having to ask. Thanks to big data, audiovisual companies can be better positioned to negotiate with advertisers and therefore, generate more income.
Netflix and its team of taggers
As the expert in audiovisual distribution Elena Neira says on Innovacionaudiovisual.com, "Netflix has made big data its corporate mantra."
This content streaming service, which offers subscribers unlimited access to their catalogue in exchange for a monthly fee, has an army of people whose job consists of watching hours and hours of video, assigning tags and categories to all content. "This team of taggers is also locally reinforced, hiring people in places where they are about to launch a show, which ensures the country's audiovisual culture is optimally included in its algorithm." Neira also adds, "The company is proud of knowing its customers just as well as its content. It monitors the number of times a content is played (and fast-forwarded, paused and abandoned), the number of stars given in the rankings, searches, geographic location, the OS and device used to view the content, the day and time and even the social footprint we are leaving through our comments."
Netflix is much more than a video rental store that just offers content. The platform is actually an intelligent system that adapts to users through each of their searches, visits and rejected content. As Netflix's Vice President of Product Innovation, Todd Yellin, says on theverge.com, in reference to the website's new design, the company  hopes to work with predictive intelligence to show every new visitor the products they are most likely to want to see at the time, based on information from data bases.
The Revenant and big data
Big data has also become Hollywood's new star, helping the industry to understand viewers and make movies in line with their preferences. Alejandro González Iñárritu's award-winning movie, The Revenant, is a good example of the use of big data in films. In the movie, Leonardo DiCaprio faces extraordinarily adverse environmental conditions. Fox Studios made the pioneering move of hiring a bioanalytics and software company to determine how the audience would react to the movie.
Lightwave, the company in question, carried out a study that falls somewhere in the spectrum between neuroscience and big data. It analyzed how 100 moviegoers in four different U.S. cities, Chicago, Boston, Philadelphia and Washington D.C., responded to a private viewing of The Revenant. Users were wearing smart wristbands that were specially designed to measure their physical reactions, including their heart rate, body temperature, the viewer's movements and skin reactions.
According to the website Merca2.0, these devices identified 15 key moments in the movie when the audience experienced the so-called "fight or flight" response. The University of Nottingham says that this response is a psychological response that occurs when we feel a strong emotion, such as fear or anxiety, and it tells our body to fight, flee or sometimes, to freeze.
While the sector as a whole still relies on traditional audience reviews and questionnaires, data analysis is actually generating much more specific and reliable results. Lightwave's work helped Fox Studios to understand much better how the audience could respond to The Revenant and how to develop the best marketing strategies. Producers used this information to make several relevant changes to the movie, avoiding a complete failure at the box office and adapting the movie to consumers' preferences.