Turkey's Garanti BBVA gets first ESG-linked syndicated facility
Garanti BBVA has rolled over the syndicated loan it received from international markets under the framework of the foreign borrowing program and signed loan agreements totalling approximately $700 million. Both the International Finance Corporation (IFC) and the European Bank for Reconstruction and Development (EBRD) participated in the deal.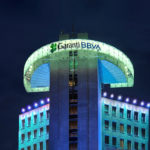 The ESG-linked syndicated loan signed by Garanti BBVA is (Turkey's) first to be tied to a bank's sustainability criteria. According to the terms of the loan, an international independent consultancy firm will periodically evaluate the bank's performance against the agreed criteria. According to the terms of the deal, interest due is variable, and will be reduced if Garanti BBVA meets or exceeds the criteria. The loan thus contributes to determining Garanti BBVA's environmental responsibility standards.
Commenting on the new agreement, Garanti BBVA CEO Recep Baştuğ said, "We are proud to have added a new deal to our portfolio of sustainable transactions by signing loan agreements totaling approximately $700 million. Successfully completing the syndication process is a great accomplishment especially given local and worldwide market volatility caused by the coronavirus pandemic."
Companies that adopt sustainability practices are better positioned to adapt to crises
The Garanti BBVA CEO stressed the bank's role as a premier player in the sustainability arena and said that the newly signed agreement further demonstrates the bank's commitment to its sustainability mission. "Despite the coronavirus pandemic, we have kept our focus on the environmental and social issues that are now more urgent than ever, especially given the role climate change plays in setting the stage for these kinds of diseases."
According to Baştuğ, companies that adopt sustainability practices are better positioned to adapt to crises, which is another reason why the bank advocates "placing sustainability at the center of the new order."
With the newly signed agreement, the bank has for the first time included its renewable energy commitments in its international wholesale funding activities. In commenting on the deal, Baştuğ also emphasized the steps the bank is taking internally to meet sustainability KPIs. To offset the approximately 90 million kWh — equivalent to the consumption of approximately 30 thousand homes — that the bank's 813 branches and 45 buildings will require in 2020, Garanti BBVA is purchasing renewable energy. "We will prevent approximately 45 thousand tons of CO2, that's equal to more than 3 million trees in a year," the CEO explains.