The latest news reports say that this could be the year of voice assistance for everyday objects, including smartphones. For several years now, smartphones have practically become an extension of the body and they are in the spotlight at the most important phone fair in the world – the Mobile World Congress being held this week in Barcelona.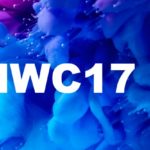 Nearly 100,000 people and 2,200 companies will be in Barcelona to participate in one of the most important technological events of the year. This year, the Mobile World Congress (MWC) will stream all the presentations. The topics expected to be covered include 5G connections and their use in smartphones, virtual and augmented reality, chatbots, artificial intelligence and the importance of blockchain.
Voice assistants like Alexa, Siri and Google Assistant have revolutionized the cell phone industry. According to the consulting firm Gartner, in 2020, 30% of web browsing sessions will be done without a screen, and the smartphone industry has taken note. Roberta Cozza, an analyst at Gartner, affirms that voice assistants will spark a revolution that will transform the characteristics of cell phones as we know them, "reducing screen dependence and allowing users to get the information they want without taking their phone out of their pocket."
Although it's true that Samsung has already said that it will not release the Galaxy 8 – expected to be its flagship model – many believe that they will present a new Galaxy Tab 3, with high end hardware components, a new design and a Qwerty keyboards. Samsung is not the only company that is expected to present new models. The third largest phone manufacturer in the world, Huawei of China, is expected to present the P10, the successor of its P9 which won over nostalgic photography lovers by including a dual-lens camera made by the German manufacturer Leica.
And speaking of the past, the Finnish company Nokia, the former undisputed leader of the industry, wants to make a comeback with an extremely resistant phone - a remake of the Nokia 3310, in addition to two other mid to low range smartphones.
The innovations that intend to break away from today's market will be revealed throughout the week. Will flip phones come back? Will we finally bid farewell to screens? We'll get the answers from the biggest technology conference of the year.