The World's 50 Best Restaurants and BBVA team up to launch new scholarship program for aspiring chefs
The World's 50 Best Restaurants organisation and Banco Bilbao Vizcaya Argentaria (BBVA) have established the 50 Best BBVA Scholarship, which will provide unique opportunities for aspiring chefs from all around the world.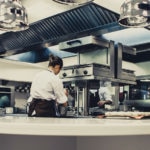 The annual scholarship scheme will identify talented chefs and seek to develop their potential with the aid of internships or 'stages' in the kitchens of some of the world's best restaurants. For the inaugural scholarship in 2018, the recipient will be invited to work at Mugaritz in San Sebastian, Spain, and Atelier Crenn in San Francisco, USA, over a three-month period. He or she will also be flown to Spain to attend The World's 50 Best Restaurants 2018 awards in Bilbao next June, where they will be presented on stage in front of the world's leading chefs and media.
Aspiring chefs with less than three years' experience in a professional kitchen, as well as ambitious culinary students, are invited to apply online here. The scholarship is open to chefs aged 18 and over from any part of the world. The three-stage judging process will be overseen by the 50 Best team with input from host chefs Andoni Luis Aduriz of Mugaritz and Dominique Crenn of Atelier Crenn, as well as representatives from BBVA. Full details of the terms and conditions of entry are outlined on the scholarship entry website.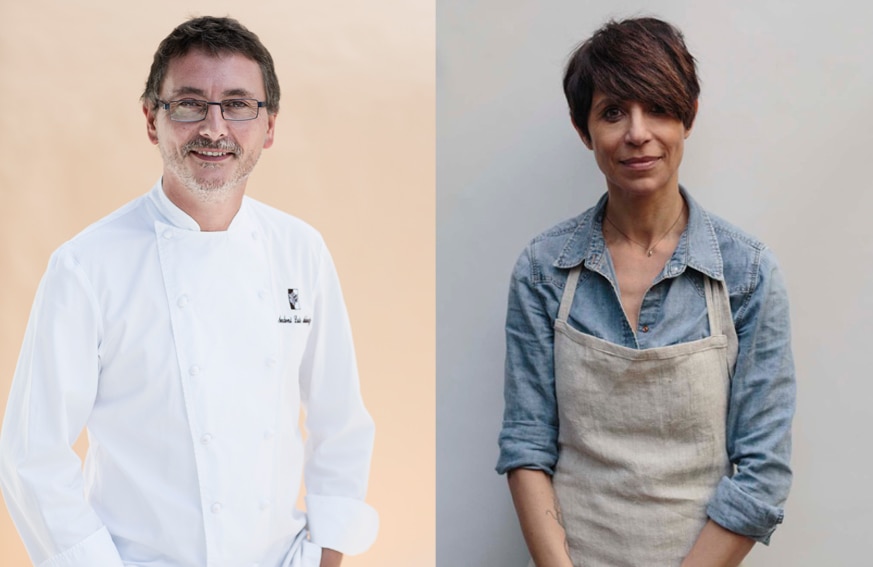 Andoni Luis Aduriz and Dominique Crenn will host the 50 Best BBVA Scholarship
Andoni Luis Aduriz, chef-owner of Mugaritz, said: "We are so happy to be part of the 50 Best BBVA Scholarship. My parents didn't have the resources to pay for my culinary studies and I couldn't access the knowledge I was hungry for. Sometimes you need for those doors to be opened in other ways. That's why initiatives like the 50 Best BBVA Scholarship are important, because they help democratise the idea that we need to support talent regardless of the resources they have access to. If you're working to create a different world, you need to open new roads for those that want to do the same."
Dominique Crenn, chef-owner of Atelier Crenn, said: "Life is about inspiring people, but also being inspired by others; about being curious, but also offering the next generation what you have learned. Being a part of this mentorship is really a gift for us, helping us understand where we are today and where we can be tomorrow."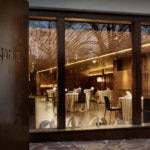 Mugaritz restaurant hosts the 50 Best BBVA Scholarship - José Luiz López de Zubiría
William Drew, Group Editor of The World's 50 Best Restaurants, said: "We are very excited to be launching our first scholarship scheme in partnership with BBVA. The World's 50 Best Restaurants naturally celebrates the elite of the restaurant world, but this gives us a chance to help nurture the next generation of great chefs. We have been overwhelmed by the support this initiative has generated from the global restaurant community and we particularly want to thank Andoni and Dominique for offering to host the first 50 Best BBVA scholar in the summer of 2018."
Óscar Moya, Global Head of Branded Content and Sponsorship at BBVA, said: "We are very glad to announce our partnership with 50 Best in order to create opportunities for aspiring chefs. Our purpose is 'To bring the age of opportunity to everyone' and we are sure that with 50 Best we will make this happen in the culinary world. In addition, we are really thankful to Mugaritz and Atelier Crenn for helping us make this dream come true."
The scholarship recipient will document their experiences at the host restaurants and the results will be shared across The World's 50 Best Restaurants and BBVA social media channels.