He has traveled halfway around the world looking for the perfect picture. Today, after winning over 40 international awards and the recognition of the photography world, Pere Soler (BBVA Spain) continues to see the world through his camera lens.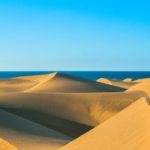 Thirty-eight years ago, when he was just 16, Pere Soler experienced the first major change in his life. He started working at BBVA. But the biggest change would come just a few months later. With his first few paychecks, he bought a reflex camera. It opened a door that led him to become one of the most prestigious nature photographers in the world.
He has taken a long and tough road to make it this far. "I've spent the night next to volcanoes; I was in Iceland for six days, sleeping in a tent without any human contact…" He regales us with many other stories that span his 40-year career.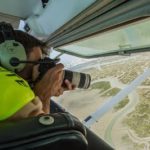 You would never guess he's one of the best in his field. Every day he goes to one of the two BVA branches where he tries to find solutions to seemingly unsolvable problems. After nearly four decades and having almost seen it all at the bank, he says this is the best time in his career.
Not even his own family believed him the day he said, laughing, "One day one my photos will be there". He was visiting an exhibit for the Wildlife Photographer of the Year contest, organized by the BBC and the Natural History Museum of London, and perhaps one of the most prestigious of its kind. "Everyone said I was being a bit of a braggart. Last year, I was lucky to win the air photo category, which was the first time it was held."
That exhibit got him interested in landscape photography. "Postcard-type photography is what inspired me to take pictures of nature. Now I do something very different, something much more personal, abstract, in search of a photo that isn't easy to repeat. I try to capture the beauty of nature, but with a more creative, novel approach, something that has never been done before."
In his blog, titled El racó dels meus somnis [My dream corner], he tells the story behind every picture. "I could write a book about every trip. These aren't your typical tourist jaunts, but rather highly specialized adventures in search of extreme situations. Lake Baikal, with temperature ranges from -25º to -30º, is extraordinarily beautiful. Walking on top of that frozen mass when it crunches makes you feel alive."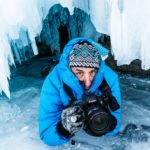 He has over 50,000 photographs, "and I hope many more to come," he says laughing. He also says you don't have to go to such remote places to take the best pictures. He has taken photos from around his home town that also won international awards. "It's a question of looking at life as you would through a lens, which makes you focus on details you normally wouldn't see."
Sometimes you're aware that you are capturing a moment that most people won't be able to see
Profile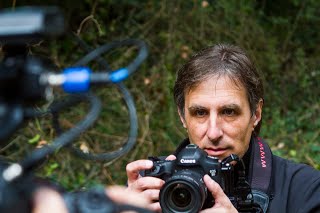 Name: Pere Soler
Position: Loan risk manager - BBVA España
Function:Help people from the Bank
Hobby: Photography
Dream: Spend a night in the island of Stromboli
LONE WITNESS
Pere believes a photographer must be very responsible. "Sometimes you're aware that you are capturing a moment that most people won't be able to see unless it's through your gaze."
He also tries to take advantage of the impact his work has to raise awareness about the need to "protect the environment so that future generations can enjoy it like we have."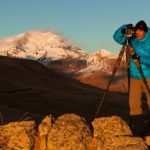 He has also witnessed the transformations the bank has undergone over the last 40 years. "If they would have told me that we would go from using checkbooks to having the entire bank in a smartphone, I wouldn't have believed it. This is a change that is still unfolding. Many changes lie ahead. Although technology is very helpful, human beings still make a difference".
There are still two trips he has yet to make. "I want to spend a night on the island of Stromboli, which won't be very easy, although I think I can do it; and the other trip would be to South Georgia, to see the emperor penguins.
"I could write a book about every trip"