With this operation BBVA invests around 64 million euros in the capital of this United Kingdom mobile bank as part of the Group's strategy for pioneering financial services in the digital area.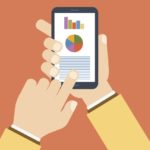 Atom Bank, the first exclusively mobile bank to obtain a the British regulator (PRA), aims to create a bank with the customers at it core, designed to satisfy their new needs and optimized for the mobile environment.
This is largely what has attracted BBVA, which is set on its strategy of becoming a leader in financial services in the digital age. The investment of around 64 million euros will go towards providing capital for developing this mobile bank.
In its role of shareholder and strategic partner BBVA will hold two places on Atom's board of directors, and will have the opportunity to take part in future funding rounds. It will also use its digital network to contribute knowledge and support the development of this British mobile bank.
"BBVA believes the digital market in the UK offers excellent growth opportunities and that digital banks that put the customer first are the future", said Francisco González, chairman of BBVA. In his opinion, "BBVA's investment in Atom Bank combines those two concepts in a single operation".
"Atom is delighted to be associated with BBVA. We have long admired their vision and leadership, and like us BBVA clearly believe in the power of technology to transform customers' lives for the better" said Mark Mullen, COO of Atom. "We share BBVA's commitment to place the interests of customers at the heart of everything they do".
Atom's vision, its management team and the backing of heavyweight shareholders show the potential of this project. Anthony Thomson, its CEO, is the former chairman and co-founder of Metro Bank, and Mark Mullen was COO of First Direct. Its main shareholders include Woodford Investment Management and Toscafund Asset Management.
Thomson notes that in the 18 months since the founding team was Atom has raised 135 million pounds, and that this great response from investors "is a powerful signal to the regulators and most importantly for our future customers. With BBVA as our strategic partner we really do feel that the sky is the limit for Atom".
Digital transformation strategy
The investment in Atom is part of BBVA's digital transformation. This same year, BBVA acquired Spring Studio, an important design and user experience firm. And in 2014, the Group bought the Big Data and cloud computing startup Madiva Soluciones, and Simple, a technology firm in Portland, Oregon (US), which has changed the way that people relate to their bank and their money in this market.
BBVA also has financial stakes in important startups in Silicon Valley such as the Prosper platform, the asset management tool Personal Capital and the bitcoin firm Coinbase, transactions carried out through their BBVA Ventures fund, based in the US and endowed with capital of 100 million dollars.