Music, an indispensable connecting thread for telling stories. Excitement, a fundamental element when starting a new project. The responsibility for producing a job well done. These are the three pieces of a new puzzle that BBVA is putting together. Do you want to know more?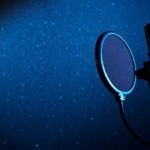 A great artistic team and raw material with a lot of soul. These are the ingredients in this new BBVA project, one that brings together many elements and from which a great opportunity arises, that of fulfilling a dream.
BBVA´s purpose is to bring the age of opportunity to everyone, and soon those opportunities will have their own soundtrack. Do you want to know what BBVA sounds like?
To be continued…