"It's not outsourcing; it's crowdsourcing" published Wired in its June 2006 issue 2006, thus creating a neologism that from then on would be used to describe problem solving and/or idea generating through an open and participative process. Since then, the big companies have been using this procedure more and more. Examples are: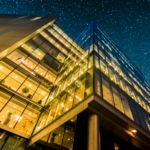 Dell
When Idea Storm was created in 2007 (at the suggestion of a Dell corporate blogger at a meeting where the company's president was also present), it was an innovative –almost risky– project because it was the first time anything like that had been done: it used a similar interface to the Digg interface as a social filter for customer proposals about Dell products and services. Many analysts said that IdeaStorm was partly a response to the massive online reputation crisis that the company had suffered a year and a half ago called Dell Hell.
Whatever the case, Michael Dell usually mentioned IdeaStorm when he lists his company's social achievements. And it's no wonder: according to recent information, his website has already generated more than 20,000 ideas, 100,000 votes and 740,000 comments. And 550 of those ideas have been put into practice.
Lego
In 2008, Lego formed an alliance with Japanese crowdsourcing service Cuusoo to create Lego Cuusoo, channeling idea generation and discussion about new products among its customers. Six years later (April 2014) Lego decided to move the crowdsourcing function to its own platform, resulting in Lego Ideas.
Lego Ideas is a way of proposing, sharing and supporting proposals for new Lego games created by other fans. The process is straightforward: create a new model (within the limits set by the company), take good photos and add a catchy description. This way the user can exceed the minimum of 10,000 fans for the proposal to be taken into consideration. Then comes the "Lego Review" phase in which a committee formed by designers and marketing experts decides which projects will become new Lego toys. The approved projects generate royalties (1% of the net revenue) and recognition for the user to whom the original proposal belongs.
With this strategy Lego does not run the risk of investing money into designing products that are never launched for sale, and the process of voting for and reviewing projects works like a free promotion campaign among fans. A win-win situation.
Heineken
Early in 2013, successful Dutch beer company Heineken celebrated its 140th birthday by bringing out a new bottle designed specially for its anniversary. Through a crowdsourcing process it was launched under the campaign "Remix our Future". Just a year on it had also launched another bottle designed using the same procedure, this time under the campaign "Your Future Bottle".
However, Heineken's commitment to crowdsourcing goes -fortunately- beyond designing bottles. It runs a portal  (Ideas Brewery) on which from time to time it puts out challenges for people to submit and vote on ideas in relation to specific topics: what are the preferences and dynamics of the over 60s (60+ Insight) and which new beer concept most suits their tastes (60+ Ideas), and sustainable packaging ideas for the company's products.
The dynamics in this case are different to the case of Lego or dell. Here it is the company that selects the problem that needs to be addressed and the user's contributions are limited to this. It may be a less innovative crowdsourcing model but it is nonetheless more popular.