The European Commission commits to blockchain for promoting fintech companies
Brussels attempts to organize member initiatives through the creation of the Blockchain Observatory—a technology the EU has invested in since 2013 through its Research and Development programs.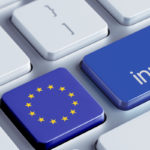 The digital market cannot ignore blockchain. In light of the appearance of all types of public or semi-public programs, and in order to encourage the use of blockchain in the 28 countries of the EU, the European Commission has commissioned the Blockchain Observatory with a clear objective: to join forces so that Europe becomes a benchmark for this exponential technology, preventing the fragmentation of initiatives by member states, and putting the focus on applying blockchain on fintech companies.
Nobody can accuse the Commission of jumping on the blockchain bandwagon now that it's growing: EU bodies have been financing blockchain-related projects since 2013, through its FP7 research and development programs, and its successor, Horizon 2020, also known as FP8. According to the Commission, its investment in developing this technology could reach €340 million in 2020.
Now, with this observatory, the Commission is taking another step, by contracting the technical and business advice of the multinational company Consensys, specialized in the Ethereum blockchain platform. The observatory was created through a public tender valued at €500,000. Both entities will organize the different state initiatives, and will be able to contact the various actors (business owners, researchers, politicians, regulators...) from the 28 member countries, and will analyze the main trends with respect to the practical application of blockchain.
A single market
"I see blockchain as a game changer and I want Europe to be at the forefront of its development. We need to establish the right enabling environment - a Digital Single Market for blockchain so that all citizens can benefit, instead of a patchwork of initiatives. The EU Blockchain Observatory is an important step in that direction", says Mariya Gabriel, Commissioner for Digital Economy and Society. For his part, the Vice President of the Commission for the Digital Single Market, Andrus Ansip, reiterated that "technologies like blockchain can help to reduce costs while increasing trust, traceability and security. They have a huge potential for making transactions more secure online removing the need for any middleman."
In parallel, this Observatory is designed as an important support for the EU strategy of promoting fintech companies. The development of companies that combine finance and technology is a political objective of the first order of the European Commission, which believes that fintech companies will not only improve the financial services available to all EU citizens; they will also help to develop the single market, including the banking union, and the capital markets union.
The next step for the European Union in its commitment to fintech companies is an action plan with specific measures, which is expected to be presented in the coming months.