For the third time in as many years, Global Finance magazine lauds BBVA USA's treasury and cash management services
In a hat trick, BBVA USA has been named the Best Treasury & Cash Management Provider in the Southwest Region by Global Finance magazine for the third time in a row.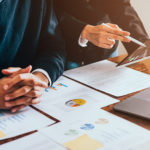 The bank was also given that honor in 2019, and 2020, after the publication surveyed multiple industry experts in various areas. This is also the second time in three months that BBVA USA was recognized by Global Finance magazine, as it was honored in November for its response to the global pandemic crisis. 
"I continue to be impressed by our team's methodical, passionate, and industry-leading work," said BBVA USA Chief Operating Officer Rafael Bustillo. "To get this award three times in a row speaks volumes to how strong their commitment is to creating opportunities for our middle market clients through innovative treasury and cash management solutions. It's an honor to not only get this recognition once again, but also to work with this award-winning group of professionals."
According to the Global Finance press release, the publication used a multi-tiered assessment process - entries from banks and providers and input from industry analysts, corporate executives, technology experts and independent research—to select the best providers of treasury and cash management services. Global Finance selected the Best Treasury Management Systems & Services Providers in 13 categories as well as the Best US Regional Middle Market providers, among other categories.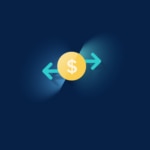 Global Finance, founded in 1987, has a circulation of 50,000 and readers in 191 countries. Global Finance's audience includes senior corporate and financial officers responsible for making investment and strategic decisions at multinational companies and financial institutions. Its website — GFMag.com — offers analysis and articles that are the legacy of 34 years of experience in international financial markets.
This is the sixth award BBVA USA has received in the past three months, as it was also highlighted by GoBankingRates in January in three categories in its Best Banks of 2021 rankings. Also in January, MyBankTracker listed BBVA USA in its Best of Banking Awards, naming it one of the Best South Regional Banks for 2021.
BBVA USA was recognized by Greenwich Associates in November in two customer experience honors. The bank was honored as a leader in the research firm's commercial middle market and small business banking lists, where only a handful of U.S. banks were recognized.
BBVA USA Banker Solutions Director Diego Blanco also recently received the Banking Leader of the Year Bronze Award from GDS for his team's work in 2020 to incorporate a homogenous user experience for optimal branch & digital operations.