Garanti BBVA Partners opens 2021 with Balvinder Singh Powar as the first guest
The Garanti BBVA Partners initiative, which was launched six years ago, continues its activities this year with a series of meetings with renowned experts. Balvinder Singh, who has extensive experience in directing business, social, cultural, media, and technological projects, was this month's guest.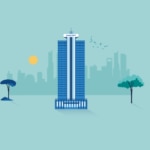 This year´s first session was held virtually on January 18 and focused on the key qualities of leadership and the confidence needed to tackle tough times. During the meeting, participants exchanged their views on valuable leadership qualities that can be helpful in times of uncertainty, as well as the difficulties experienced during the current pandemic. They also addressed the issue of disruptive technology, a concept whose use is widespread, but still difficult to understand, as well as ways for applying this concept to obtain sustainable and efficient results.
The speaker for this month's session was Balvinder Singh Powar, Founding Partner, Board Member and Director at BOOSTER Space Industries and AERDRON. In addition, he has worked as a business consultant at The Founder Institute, one of the largest and most influential startup networks in the world. He is also an Adjunct Professor and Business Mentor at IE Business School and teaches seminars on leadership, team management and motivation, innovation culture, mediation/conflict resolution skills, entrepreneurship and the new commercial space industry.
During its 2021 seminars, Garanti BBVA Partners will offer participants access to different topics and presentations.
Garanti BBVA Partners
This seminar series, organized by the Garanti BBVA Partners Acceleration Program that the Turkish subsidiary developed in collaboration with IE Business School, aims to boost the entrepreneurial ecosystem in Turkey. The program offers entrepreneurs master classes on different topics in order for them to obtain updated information and develop new points of views that they can use to expand their businesses.