Sponsored by Garanti BBVA, the Turkish technology company Kodluyoruz has developed Alchemist, a series of 15 podcasts on technology and artificial intelligence.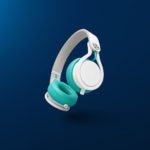 The series will include success stories from the members of Kodluyoruz's expert committee on artificial intelligence. Stories that will serve as inspiration for all those who are excited to work in the field of coding and artificial intelligence, with an interest in technology and innovation and the desire to improve.
Alchemist debuted on October 19th with a promotional program. The first episode was released on October 21st. Each episode will last between 35 and 45 minutes, during which the committee members will explain how they got started in the industry and the ups and downs they experienced before reaching international success. It will also give the keys to triumphing as a researcher, entrepreneur or scholar in the field of artificial intelligence.
The main global innovations in artificial intelligence will be analyzed by Kodluyoruz experts, who will benefit from the participation of Garanti BBVA's technology professionals. Thus, Turkish developers can stay up to date on all the latest news in this exciting field.
More information on the Alchemist participants here: https://cms.megaphone.fm/channel/kodluyoruz-alchemist