Garanti BBVA's gender equality rates surpass Turkey's average
Garanti BBVA has been included in Bloomberg's Gender Equality Index - a recognition it received thanks to its internal equality policies, the benefits it provides its customers and its successful efforts through its entire value chain.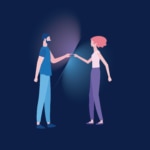 Garanti BBVA has been listed on this index since 2017 due to its social and economic training initiatives for women. In addition, the bank is increasing women's participation in decision-making processes and ensures equal opportunities. Garanti BBVA was the first Turkish company to be included in the index, allowing it to maintain its leadership in the financial sector.
Some of the index assessment criteria include practices related to leadership and female talent, equal pay, work-life balance, initiatives to support entrepreneurs, policies to combat discrimination and action against violence.
This year, Bloomberg's Gender Equality Index recognized 380 companies in 11 sectors. Among them, BBVA, which includes Garanti BBVA, received a higher score than the previous year thanks to its gender equality efforts.
"We are very happy and proud to receive this recognition for the fifth consecutive year, and with a score well above average," said BBVA Garanti CEO Recep Baştuğ. "We have been working incessantly to raise awareness of gender equality and help to have a positive influence on society. It is encouraging to see that our efforts to get women to participate in professional life and have an increasingly important role in the country's economy have reached such a high level," said the director.
Garanti BBVA's gender equality commitment
Garanti BBVA evaluates its workers without discriminating for gender in all HR processes, and applies a salary and promotion policy based exclusively on performance. According to Bastug, over the past year, through changes in management positions, the percentage of women in these roles has increased from 20 percent to 40 percent, and the total percentage of female employees at the bank reached 56 percent.
Furthermore, the executive indicated that: "In 2021, groups will be formed that our workers will lead in the framework of the diversity initiatives. With these groups we will be able to better understand the needs in different areas. We aim to serve as a model for institutions in our country and the rest of the world," concluded Bastug.