Argentina, Peru, Colombia and Chile are examples of BBVA's commitment to digitization and to offering the most advanced services for customers in the all markets where the bank operates. Chatbots, online investment funds and corporate leasing functions are all evidence of the bank's progress in Latin America.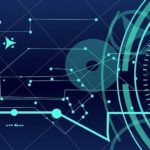 BBVA continues to make new improvements for its customers. In Latin America, each franchise is focused on different areas of innovation in order to improve their customers' experience by digitizing products and services.
In Argentina, for example, BBVA Francés has decided to add Facebook Messenger to its communication channels on its FrancésGo platform for benefits, discounts and experiences.  This increases the communication channels customers can use, allowing them to engage with their bank whenever, wherever and however they want.  This chatbot is in addition to the two other channels that were already available: the website and the app.
FrancésGo was the first mobile channel in Argentina to allow customers to find information on all of BBVA Francés' card promotions by text message. It currently has more than 700,000 registered users.
BBVA Continental in Peru has the same goal for its customers: to save time and improve their experience with flexible technological solutions. It is the first bank in the country to enable its ATMs to allow users of the mobile electronic wallet, BIM, to withdraw cash without a card. To do so, customers have to open their BIM and enter a specific code number for BBVA Continental (*838#). They will then receive a text message with a code they must enter to be able to withdraw the cash.
In terms of corporate services, BBVA Chile is the first bank in the country to launch a digital leasing function that allows clients to pay their fees online or download the current operations certificates on BBVA's net cash transactional website.
The subsidiary also made improvements to its . The goal is to make interaction with it simpler, faster and more intuitive for its customers.
In addition to innovations in apps for customers, the bank has also promoted investment funds in the region. BBVA Asset Management announced the 2018 launch of an online investment fund manager in Colombia. This will allow customers to manage their fund on the BBVA Móvil app, without having to go to a bank office. This process will streamline the paperwork for both the bank and customers through electronic signatures, biometric authentication and online document verification.