BBVA has been recognized by the Financial Times (FT), Google and a panel of leading European policy makers as one of the 100 digital pioneers in Europe. BBVA is the only major bank included in a special report from the Financial Times, 'Europe's Road to Growth,' because of its innovative use of new technologies, as well as the cultural shift that the company has undertaken.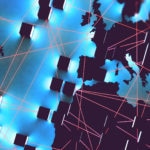 BBVA's digital transformation keeps garnering recognition. On this occasion, the Financial Times, Google and leading European policy makers have rated the company among the 100 leading companies in the matter.
For FT and Google, BBVA stands out for its use of technologies such as big data, artificial intelligence, machine learning, cloud computing and blockchain in a range of products that includes everything from a baby costs calculator (BBVA Baby Planner) to a loan negotiation platform based on distributed ledger technology (DLT).
According to the list, BBVA is also a pioneer in the way it is tackling its internal culture transformation process, linking it to new technologies. Relevant examples of this change are its employee skill-building programs, with courses focusing on fields such as big data and design thinking Google and FT also note the bank's commitment to new ways of working, with the implementation of the agile methodology.
For this reason, FT and Google have invited BBVA to participate in an event in Brussels, where representatives of the 100 pioneering companies will debate on digital transformation trends and share their insights into their journeys. EU Commissioner Mariya Gabriel will congratulate all the winners, alongside Matt Brittin, President of Business& Operations for Google Europe, Middle East, & Africa. Paloma Tejada, Head of Talent & Culture, Client Solutions at BBVA, will be responsible for explaining how BBVA has tackled this cultural and methodological shift.
Some figures of the cultural shift
BBVA started to change the way it works a few years ago. In this journey, the first step was to define its purpose: "To bring the age of opportunity to everyone." The second was to define the values to achieve this purpose. Customer comes first; We think big; We are one team.
Based on this philosophy, and keeping in mind the company's overarching goal of reducing the time-to-market for new products that consumers demand, the bank started to implement the agile methodology in 2014. BBVA is, in fact, one of the first enterprises with over 100,000 employees to become an agile organization. Currently, over 16,000 employees are already working with this methodology. And this figure increases on a weekly basis.
The challenges posed by the digital age have caused new employee profiles to emerge, such as big data and blockchain experts. To cover these needs, BBVA not only looks outside for new talent, but strives to nurture it by means of in-house training programs that focus on specific technologies. Thus, the company has devised a big data development program, dubbed Data University, which is part of a global strategy to provide 2,100 employees with data analytics skills. So far this year, 240 employees have completed the program. Also, over 1,500 employees have undergone training to become ambassadors of the Design Thinking methodology within the organization.