BBVA is in the midst of its transformation process, and the creation of global products is one of the key pillars in its strategy to become a fully digital business. Early on the bank recognized the opportunity afforded by global product development and the upshot represented by being able to share best practices between countries. There are already measurable examples in different countries like Mexico, Spain, and Turkey, which corroborate the effectiveness of this strategy and its ensuing projects.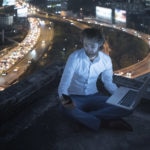 BBVA began its foray into global product creation with the launch of the first globally-developed mobile banking platform. The design of this platform, defined by global product development criteria, enabled its subsequent launch in Uruguay with a reduction in both time and cost. Since its success, BBVA has continued to identify best practices in different regions in order to deploy them in other potential markets. Some examples include Product Page Videos at Garanti and the Plus (+) button in Turkey and Spain.
Product Page Videos
Garanti, BBVA's Turkish subsidiary, hasn't only been recognized by World Finance as the Best Digital Bank in Turkey, but it has also been acknowledged for having the country's best mobile banking app. Garanti didn't slow down after receiving these accolades; it has continued to introduce innovation in its application with the goal of providing the best possible service to its customers. Product Page Videos emerged from its hustle and dedication.
"Thanks to this new development methodology, it is possible to identify best practices in one region and incorporate them in the others"
This initiative has led Garanti to incorporate a series of explanatory videos in its app, helping customers sign up for pension funds, all directly from the application. After it was deployed, the results showed that the conversion rate for customers who watched the video increased 2.6 percent. Given the success of this initiative, Garanti will conduct tests with different videos in order to identify the best way to connect with its customers and continue making progress in service improvement. A clear example of best practice that, thanks to its having been built on a global development platform, can be adopted  by other countries in order to enrich the customer app experience worldwide.
The Plus (+) Button
Garanti isn't BBVA's only award-winner: BBVA Spain's app has also been recognized. The consulting firm Forrester Research named its app the best mobile banking app in the world  for two years in a row. This recognition validated BBVA's efforts, spurring it on to continue improving its application with new functionality like the Plus (+) button, which is available in the apps in Spain and Turkey and will be installed next in BBVA Mexico's app.
The Plus (+) button is a new tool designed to improve the user experience. This button, which is found anchored on the app's screen, allows users to access the catalog of new  products, easily, quickly, and directly. Additionally, on the upper part of the screen, product offers are personalized and shown to each customer.
These are but a couple of examples demonstrating BBVA's success at creating fully global products. Thanks to this new development methodology, it is possible to identify best practices in one region and incorporate them in the others. Among the many advantages this represents, the reuse of resources reduces time-to-market by almost half and the development cost by up to 40 percent.
Collaboration between international teams is essential in order to be able to make progress. In the words of Derek White, BBVA's Global Head of Customer Solutions, it's about "uniting the best from each market." Standardizing design criteria and user experience, in addition to learning about local interests and sharing global interests, ensures better coordination between countries and the efficient reuse of components.