Switzerland and its path to the digitization of private banking
In a fast-paced world, Swiss financial institutions are well-prepared to lead the transformation of the finance industry, particularly in private banking, where they are a clear reference in the world. The combination of accumulated experience, talent and availability of capital are decisive factors to facilitate this change.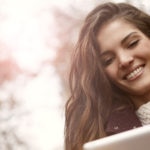 Private banking is assuming digitization as an opportunity to improve client relationships, offer new products and services, automate processes and better comply with existing regulations. BBVA in Switzerland is leading this transformation by being the first private bank in Switzerland to provide the digital signature to its customers.
Currently, the financial institutions and companies in the country are focusing innovation on five big issues: artificial intelligence or machine learning; blockchain; data analysis or big data; roboadvisory platforms and cybersecurity. The first four technologies, considered to be explosive, are intended to significantly change the way we work, with a strong impact on the strategies of the financial institutions and their governance, but especially on the operational area, where they contribute great progress and greater efficiency with their processes.
Also, in cybersecurity  —of which Switzerland is a bastion– technologies are being developed to handle the threats that are increasingly present in the world. For example, cyber attacks via so-called phishing technologies or advanced security analytics can be prevented through artificial intelligence, by managing data on a large scale and detecting threats in advance. They are part of the solution, along with other new mechanisms of advanced data encryption of user identification via biometrics.
Private banking is undergoing a cultural change. More and more fintechs and innovation labs are seeking to improve the industry and find the latest developments to generate added value for customers. BBVA in Switzerland is taking an active role in this cluster of innovation, by collaborating with think tanks from universities and fintechs to develop new products.
BBVA in Switzerland seeks to lead this transformation of private banking. To do so, it is involved in developing new asset management platforms, creating mobile applications with new functionalities and introducing the best technology and design into all products and processes, to offer added value and the highest quality to its clients.
These new tools enable us to know the client better, anticipate their needs and offer them better consulting, products and services, all at the right time.
Lastly, BBVA in Switzerland wants the customers to enjoy a unique experience, to be more and better connected, to accompany them every day in achieving their financial objectives with the best private banking consulting.