Javier Rodríguez Soler: "Decarbonization could be a great opportunity for emerging economies"
Emerging economies should join the journey toward decarbonization. Their role in this challenge is a critical one, stressed Javier Rodríguez Soler, the Global Head of Sustainability at BBVA while speaking at the COP Talks. His panel focused on the impact of sustainable investments in emerging economies in the framework of COP26 in Glasgow.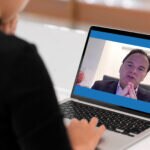 There are two reasons for which emerging economies should make an effort to commit to decarbonization. First, and according to the UN, they will suffer the negative effects of climate change much more than the developed world, so they should be much more interested in collective success.
Second, these regions have enormous potential for renewable energy projects, and to introduce nature-based solutions to compensate for CO2 emissions. This would represent a great opportunity for growth and development.
In light of this scenario, BBVA's Global Head of Sustainability underscored that: "We are facing the greatest corporate disruption we have ever seen, which could generate enormous business opportunities. It is estimated that the investment needed to decarbonize the global economy is in a range of between $100 and $150 trillion for the 2020-2050 period. This represents approximately 5 percent of the global GDP."
Financial support for emerging economies
Emerging countries perceive emission reduction as an onerous task that is difficult to assume. As "part of a bank with a very significant presence in the emerging markets," Javier Rodríguez Soler explained that the perception of carbon emissions in these countries is different from that of developed countries. "The sense of urgency is overcome by more immediate and urgent problems like inequality, health or the lack of infrastructure, especially now after the pandemic. We should try to find the best intersection between sustainability and the promotion of economic development," he indicated.
In fact, the amount of investment needed for the transition to carbon neutrality in emerging economies is beyond their reach. For these countries, it is very complex to obtain resources and attract foreign capital. "However," he added, "we cannot think that we will be successful in the decarbonization process without emerging countries. The developed world should be bolder in its financial support for developing countries - for the planet's sake and also to bridge the inequality gap." "We need more ambition, more multilateralism and a stronger framework to ensure that countries fulfill their commitments and that investors feel comfortable investing in the different projects. A collective effort is needed. The countries who act first, will benefit first," said Javier Rodríguez Soler.
We should try to find the best intersection between sustainability and the promotion of economic development
"Public-private collaboration is key, but the private sector is going to really move the needle. For this, it needs emerging countries to have a stable and secure regulatory framework so that companies like BBVA step up their interest in investing in their projects and economies," he stressed.
BBVA's focus on sustainability
BBVA has a long track record in sustainability. It has been a strategic priority for the past two years, and in 2021, it created an area at the highest level of the organization, led by Javier Rodríguez Soler himself, who emphasized that the bank's goal is "to help our customers in their transition to a more sustainable future, with a holistic approach based on climate action and inclusive growth. At BBVA, it is a central component in our strategy, our business and our value proposition. We have set five targets:  1) channel sustainable finance on a large scale, doubling the initial goal to €200 billion between 2018 and 2025. By September 2021, we had already channeled €75 billion; 2) decarbonize our portfolio in line with the net zero goal for 2050; 3) drastically reduce our direct impact (scope 1 and 2 emissions); 4) become a reference for transparency in sustainability; 5) with all of our stakeholder groups, help promote collective action to give shape to the systemic change that we need."
The role of voluntary carbon markets to benefit emerging markets
Finally, Rodríguez Soler underscored the important role that voluntary carbon markets play to support the flow of sustainable investments toward emerging markets.  "At BBVA, as members of the main team of the Taskforce on Scaling Voluntary Carbon Markets (TSVCM),  we believe that they provide a clear business opportunity and are a complementary instrument in the path to decarbonization. However, these markets should substantially improve their functioning, promote liquidity, transparency, standardization and strength, sending clear signs of demand," he concluded.
Javier Rodríguez Soler participated in the panel along with Rael McNally, Senior Portfolio Manager of Global Renewable Power at BlackRock; and Gema Sacristán, Chief Investment Officer at IDB Invest. Sonja Gibbs, Managing Director and the Head of Sustainable Finance at IIF, moderated the speakers' remarks.