The public and private sectors need to collaborate to improve financial education plans
The private and public sectors must work together to improve nationwide financial education and inclusion strategies and plans. This was one of the key takeaways that emerged during the fourth session of EduFin Summit, the financial education summit organized by the BBVA Center for Financial Education and Capability. The session concluded with an interactive workshop, where attendees shared their experiences regarding obstacles, success stories and disruptive elements that affect the expansion of financial education.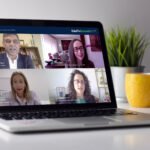 Diana Mejía, senior specialist in financial inclusion at CAF-Development Bank of Latin America, addressed the benefits of coordinating the public and private sectors to carry out financial inclusion and education policies. "The private sector is very well positioned to reach a broad audience. It is in direct contact with clients and financial users, which allows it to seize the teaching opportunities that arise when people are making important financial decisions," explained Diana Mejía.
This is why she defended the benefits of a having a coordinated approach from the public and private sectors. However, a study carried out in collaboration with the OECD revealed that there is still ample room for improvement in this relationship. "Although the involved private institutions reported levels of participation, they do not participate in coordination schemes," Mejía added.  
Gautam Bhardwaj, co-founder of pinBox Solutions, was invited to deliver the opening presentation of the day, focusing on the need to build up solid and durable financial skillsets in developing countries: "We do not want a short-term behavioral change, we want one that's sustained over a person's working life." To do this, according to the expert, it is essential to overcome the reluctance that basic financial health elements, such as planning for retirement, elicit. "We expect young people - who don't understand the concept of retirement and have low and non-recurrent incomes - to start saving proactively; but how can we convince them?," she asked the audience
Simple and accessible
In her opinion, the solution requires making financial concepts easy to understand, to ensure that the population can assimilate them quickly and efficiently: "Simpler means easier to understand, and this leads to higher acceptance rates," explained Bhardwaj. For this reason, the company that he co-founded, pinBox Solutions, recently partnered with WhatsApp to allow users in India to sign up for a pension plan, in a matter of minutes, chatting with a remote agent straight from the app.
For this specialist, another solution is convincing employers to roll out measures to promote financial education among their workforce. For this purpose, the company launched a platform that provides people who employ domestic workers (cooks, drivers, cleaning staff ...), financial education content and access to digital financial solutions.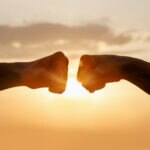 Social work and financial health
For Carmen Pérez, managing director of Nantik Lum, a foundation that promotes microfinance and entrepreneurship, social workers can play a key role in fostering financial education, especially among vulnerable people. "Despite the importance of this issue, we have detected a lack of the awareness about financial health among these workers," explained Pérez.
For this reason, Nantik Lum launched a specific training program to help these professionals improve their work, especially on finance-related matters, with vulnerable people. This initiative focuses on four basic points of financial health: "Spending, saving, indebtedness and planning." However, on a daily basis, there are other obstacles that prevent deprived people from accessing the type of products, services and assistance they need. "There is a digital divide among the vulnerable population," the expert acknowledged.
Open microphone
An interactive workshop was held for the first time during this EduFin Summit session, led by Noelia Cámara, principal economist in the Regulation and Digital Trends unit at BBVA Research. The purpose of this activity was to address the main challenges facing the different collaboration frameworks that promote financial education.
Attendees were invited to share their points of view, either via chat or waiting their turn to speak, on three blocks of debate: success stories; obstacles in setting up collaboration schemes; and perspectives and disruptive elements to expand financial education on a large scale.
Regarding the first block, participants cited as examples of good practices the National Financial Education Plan rolled out by the del Bank of Spain and the Spanish National Securities Commission (CNMV); the 'Your finances, your future' program of the Spanish Banking Association in collaboration with Junior Achievement, Nantik Lum's financial education program with Universidad de Comillas or the European digital platform, Money Wise, among others.
As for the obstacles to establishing collaborations, participants spoke about the difficulty of measuring the impact of the actions, the challenge of overcoming cultural barriers so that people do not perceive financial topics as a taboo, the need to support teachers with solid financial classroom contents and the challenge of informality in developing economies, among other challenges.
Finally, on the block on disruptive elements, discussions focused on topics such as how 'big data' has revolutionized how the financial sector designs products specific propulsion segments or the ability to study consumption habits enabled by technological innovations.
Next session: Closure of EduFin Summit
The final session of EduFin Summit 2021 will be held on May 26. The core topic of discussion will be the impact of financial health on people's well-being. Experts from EY Financial Services, EMEIA, Better Finance, BBVA, MetLife Foundation and Think Forward Initiative will feature as guest speakers. José Manuel González-Páramo, Chairman of the Advisory Council of the BBVA Center for Financial Education and Capability, and Pia Roman Tayag, Director of the Office of the United Nations Secretary-General's Special Advocate for Inclusive Finance for Development (UNSGSA), have been deliver the two closing speeches of the event.
If you wish to follow the different live sessions of EduFin Summit 2021, please register for free by filling out the form available here.
The sessions are also available on the BBVA Center for Financial Education and Capability's webpage.
Access to the chronicle of each session:
May 12th: Financial education for sustainable growth
May 13th: The digital gap and access to financial services