The COVID-19 pandemic has further accelerated the implementation of new forms of flexible working, for which digital transformation has been key. Thousands of workers have had to convert their homes into places of work, almost overnight. This fact has affected the work life balance, and it became of utmost importance in an ecosystem where work and life were sharing space, to facilitate that balance.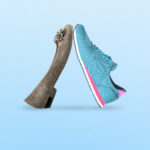 During Covid-19, more than 95% of the headquarters employees and approximately 30% of the branches' employees have been working remotely reinforcing that digitally powered working has been a strong tool in the BBVA toolkit for a long time.
For instance, the bank has some teleworking measures which were in place prior to the pandemic:
BBVA Spain offers several different remote working options. The three options available (Remote work, flexible work, and mobility) offer all ranges of choices, which allow working from home 20 to 100 percent of the working day. The employees with special health conditions or mothers who recently gave birth can also work from home in BBVA Argentina and BBVA Uruguay.
BBVA Peru and Venezuela also have programs to implement teleworking. In Perú a coexistence guide for remote work has been provided, under the 'Work better, enjoy life' program, which gives information on how to work from home in the following areas; planification and organization, rules for virtual meetings, different digital means of communication, effective remote environment, and safe & healthy environment, where physical exercises are recommended as active breaks. In Mexico, due to the remote working and the confinement, a hotline has been created 24/7 for doubts regarding health issues, as well as a psychological line.
Finally, in Colombia and USA, Home Office has been stablished.
Flexible schedules
The "Work Better, Enjoy Life" initiative first launched in Spain by the end of 2019, has continued to grow in 2020. With the aim of achieving a more flexible and productive work environment with a reduced presence in the workplace, this plan prioritizes results over the number of hours worked. Additionally, similar measures have been launched in other geographies.
In Argentina, a pilot flexible work program was created for a group of employees consisting of anti-transit time bands, remote workdays and reduced working hours on Fridays.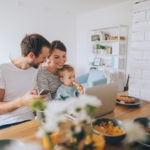 In Peru, a program was launched in 2018, which allows employees to choose their entry time, with four different options available. In Venezuela there are flexible working hours for corporate headquarters employees, who can choose to enter the office anytime between 8 and 9am. Finally, in Mexico, there are staggered schedules, to suit everyone's needs.
In Uruguay and USA flexible scheduling is allowed in those cases where the employee's role is compatible and with the Manager's and HR approval.
Childcare facilities
Even each country has their own policies regarding childcare, BBVA offers global childcare facilities or contributions:
In Spain, free kindergarten is provided for headquarter employees. Also, they receive financial assistance for each child from birth until 23 years old and an extra cash stipend for employees with disabled children. Additionally, employees in Spain have the right to a leave of absence of up to three years (whereas labor law stipulates two years) in order to take care of a second degree relative (through blood or marriage), who cannot take care of themselves for reasons of age, accident, sickness, or disability.
Similarly, in Argentina there is a paid kindergarten for all children until 6 years of age.
Mexico also provides facilities and contributions to childcare. Some of the benefits offered are the parenting school, the delivery of maternity kits (which encourages breastfeeding), and discounts on the payment of kindergartens, regardless of the support provided by the country's social security institutions. Moreover, BBVA Mexico has 7 lactation rooms distributed in their facilities. Colombia and Uruguay also have maternity or lactation rooms in their facilities.
Finally, in Turkey Garanti BBVA provides additional insurance guarantees for childbirth expenses. Mothers have nursing rooms available in the headquarters offices and a breastfeeding allowance. Garanti also provides all the employees and their family members with a hotline available to all employees for medical, legal, psychological and financial fields. Employees with children benefit from this service more frequently for childcare issues.
Extended maternity and paternity leaves
In BBVA Spain, during the period of suspension of contract due to maternity or paternity, the bank complements the economic benefits up to 100% of what would correspond to her as if the employee was completely active during that period.
BBVA Uruguay offers 22 extra days paid maternity leave on top of legal days, with the latter also offering part-time temporary arrangements for the first 6 months of life of the child. Also, they offer fathers 3 extra days of paid paternity leave in addition to the legal requirements.
For employees in Argentina the paternity leave is extended to 30 calendar days. Also, in case of premature birth, the working woman shall be entitled to a special paid leave, which will be accumulated to the established period of prohibition of work.
In Turkey, mothers returning to work after maternity leave have two hours per day to breastfeed until the child turns one year old. They can deplete this leave each day or combine the hours into one day of leave per week or aggregate them all and extend their maternity leave by approximately one month. Mothers can also choose to extend their maternity leave further with an unpaid leave. Regarding the paternity leave, Garanti extends 5 extra days of paid paternity leave in addition of the 5 legal required days.
In México, BBVA's medical service team is involved in the issuance of maternity and paternity leaves. In 2020, 18 were benefited with 90 days of incapacity due to maternity leave and 22 due to paternity at BBVA Operadora and BBVA NextGen Operadora.
In the USA, BBVA offers six to eight weeks of Pregnancy Leave paid at 100%. These team members will also be eligible for an additional six weeks of Family Leave.