The artificial intelligence behind BBVA's virtual assistant, Blue
Blue is a virtual assistant that uses various artificial intelligence tools to help BBVA customers use the mobile application to complete tasks as well get detailed, personalized information about their accounts. This is how it works.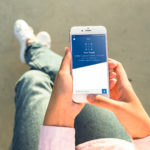 "How exhilarating for my operating system! Your financial health has improved since last month. Would you like to know by how much?" Blue, BBVA's new virtual assistant (VA), is the one doing the talking. Blue is integrated in the bank's mobile banking app in Spain (for Android and iOS) and can respond to over 100 user requests from the more than 800 features available in the application.
The IT consulting firm, Gartner, defines virtual assistants as tools that help users perform a series of tasks that previously required human assistance. VAs use predictive models, natural language processing tools, recommendation engines, personalization systems based on artificial intelligence and advanced data analytics to do their job: assisting users and automating tasks. "VAs listen to and observe behaviors, build and maintain data models, and predict and recommend actions," the consulting firm explains.
Blue's artificial intelligence capabilities are the result of a hybrid development: made up mostly of parts created by BBVA and others based on technologies that were readily available on the market and benefit from an advanced level of maturity, such as natural language processing (NLP) techniques.
Specifically, the core of the system's artificial intelligence functionality is a 100 percent BBVA in-house development called Lenny. It is based on a set of cloud-based microservices and is responsible for orchestrating all the pieces that go into making Blue work. Thanks to this BBVA-developed 'artificial brain', Blue is connected to the application functionalities that are powered by advanced data analytics. Examples include predicted banking transactions and financial health features, which the BBVA virtual assistant makes readily available to the customers by using natural, human-like dialog.
A symphony of features
"During the development of Blue, one of the most significant challenges was ensuring that we could cover the full range of functionality that BBVA, as a major player, offers in its app — recognized as the most complete on the market — in a voice and text-based virtual assistant," Eliseo Catalán, Head of BBVA Spain's Smart Assistants explains. Achieving this required that all the features in the app — offered thanks to BBVA's digital capabilities — were correctly set up and that each use case was thoroughly trained so that the user is given the appropriate response at every juncture of the customer journey. "We do all of this for the various platforms that might have different capabilities. Blue is available on the mobile application, but also with varying degrees of functionality on WhatsApp, Telegram, and Alexa, Google Assistant, and Bixby," Catalán explains.
Thanks to this work, BBVA's new virtual assistant orchestrates user requests by using the services in the mobile application as a foundation. "We can thus take advantage of what we learn in other channels," Catalán says. Features such as predicted banking transactions and financial health have their own algorithms jointly developed with BBVA's Artificial Intelligence Factory; Blue is able to tap into these algorithms.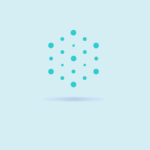 A constantly improving dialog
Blue relies on Google's DialogFlow technology in order to offer the bank's customers these advanced features via a naturally flowing conversation. DialogFlow is a NLP tool that transforms user phrases into specific instructions to be executed.  "Blue uses this technology to recognize what the user is asking for and then translate it to its capabilities," Pablo Pérez, BBVA Spain's technical lead for the project, explains. This tool is further enhanced with proprietary machine learning algorithms that allow it to continuously improve its ability to interpret user commands while it is in use. "This way we are able to identify more and more expressions and variations when something is being asked," Pérez adds.
To achieve this, the developers deliver a series of example phrases to train the system, and the VA automatically completes them with different variations in order to obtain increasingly better results. "We can also help it learn from real queries we've received from customers," he says. Consequently, the more the application is used, the better its success rate will be and "we will have a greater range of possibilities when responding to questions or carrying out a command." At the moment, BBVA's VA only speaks Spanish, but in the future it will be able to converse in other languages.
"Every day Blue improves in two fundamental aspects. First, we analyze what is most frequently asked so the virtual assistant can respond while expanding the scope of its capabilities. In addition, each day it better understands the individual user who is asking it something," Pérez adds.
Reactive to proactive
Blue has two main modes of interaction: one is reactive, when it responds to user requests or queries; the other is proactive, when it uses customer data to recommend content that could be of interest to the end user.
In the first mode, which works when the customer uses the dialog box to ask a question, Blue can respond to simple requests such as where the closest ATM is, providing information about financial products, giving the customer their account number or balance, among many other queries. But it can also respond to more specific, personalized questions such as how much the customer spent in a particular category (like travel or fashion) in a specific month, as well as informing the user if his or her monthly salary has arrived or if there are any other pending deposits.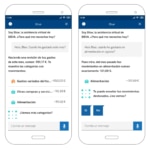 On his reactive mode, Blue answers to specific queries from users.
Furthermore, once a customer's question has been answered, Blue can move the conversation along a relevant thread, providing information related to the topic that initially prompted the customer communication. For example, if a customer asks if she has received her monthly salary yet, Blue not only gives the details about the amount and date of the deposit, but also offers the user a view of her salary history over the past few months. Or if Blue is asked about account deposits, it will respond with this data and will ask if the user would like to review the previous month's expenses as well. In addition, when a user asks about his account balance, Blue can notify him about upcoming transactions with phrases such as "You haven't been paid yet this month" or "You saved more in June than in May."
Blue, any suggestions?
But Blue also has a proactive mode that is activated when the user presses the 'Blue, any suggestions?' option at the top of the dialog box before the conversation starts. "What happens then is that Blue analyzes the user's data and combines it with information that the customer already knows in order to generate a list of the most relevant news or events for the customer at the time," Catalán explains.
For example: "I can see that you will have an expense soon. Should we take a look at it? You will have an expense of -€550 in a few days."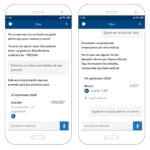 Blue can also suggest relevant news or incoming events in a proactive manner.
Blue can thus proactively notify us when a payment has been made, if we have spent more on gas this month than last month or if we have a transaction scheduled for the next day. Furthermore, as Blue gives these nuggets of personalized information, it encourages the user to access the different tools that are integrated with the application and suggests ways customers can use them in order to better manage their finances.
"I have the balance of your expected revenues and expenses ready for this period. It is €412.64. What do you think? Does that sound right? I can explain how I calculated it, if you want."
As an illustration, if the user has enabled the financial health functionality, Blue can tell him what his score over 100 is, as well as if it has risen or fallen compared to the previous month and why.  It will explain, for example, if the change is due to an increase or decrease in debt spending. It will also provide the user the option to see the annual trend for this indicator and reasons for any fluctuations, such as an increase in deposits or a reduction of a specific type of expense.
So, when Blue detects that the user has saved a certain amount, it can recommend different avenues in the app to improve the customer's savings potential. Examples include the My Goals functionality where the user can create a free virtual savings account where she can place any remaining balance from her monthly balance; or by creating automatic savings rules: "I'm cross-checking some facts and see a good opportunity for you. It looks like you've finished the month with a positive balance! What do you think about putting some of the remaining €149.18 into savings right now? I can tell you how your savings is coming along without making you feel pressured. Would you like to see it?
Blue is the result of months of work by different teams who collaborated to create an intelligent, personalized, "always-on" assistant with a personality of its own and designed to be gender free, an assistant that works for BBVA's customers to answer their questions and help them get the most out of the BBVA banking application.