Türkiye Garanti Bankası A.Ş., announced its financial statements for the period ending March 31, 2019. Garanti's net income in the first quarter of the year stood at TL 1.76 billion while its total assets increased to TL 423,32 billion, driven mainly by Turkish Lira loans.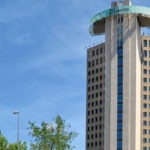 With support from the Credit Guarantee Fund, performing cash loans grew by 6% in the first three months of the year, and the Bank's contribution to the economy through cash and non-cash loans reached TL 323.22 billion. Thanks to its active management of its funding base, deposits remained Garanti's main source of funding, accounting for 62% of the bank's total base. Garanti's deposit base reached TL 262,79 billion, after growing 7 percent throughout the quarter. Maintaining its strong capital focus, Garanti's capital adequacy ratio reached 15.5%. The Bank's ROAE (Return on Average Equity) stood at 15.6%, and its ROAA (Return on Average Assets) at 1.8%.
According to Garanti Bank CEO Fuat Erbil, "despite challenging market conditions, we made a strong start in 2019. Building on the confidence provided by our solid capital adequacy ratio, we contributed to the economy in excess of TL 323 billion. In TL loans, we grew faster than our peers, and maintained our leadership in consumer loans. As for business lending in Turkish lira, we achieved a 13 percent growth rate during the first three months of 2019. On the funding side, we diversified our resources and extended maturities. Within the framework of our international borrowing program, we secured a total of USD 150 million in funding, with a maturity of 5 years. Solidifying our leadership position in the sector, we have reassured foreign investors about Garanti Bank and Turkey's long-term prospects."
Expressing his appreciation for Garanti's recognitions on the international platforms, Erbil said: "Thanks to our customer-oriented approach, wide range of solution oriented products meeting the special needs our customers and a team of banking experts, our bank was recognized as the "Best Private Bank" in Turkey by Euromoney, one of the world's leading business publications. Also, as Garanti Bank, we continue solidifying our position as trusted partner for our foreign trade customers. Our ability to deliver the best solutions and maximum value to our customers was recognized by Global Finance, which named us the "Best Trade Finance Bank" in Turkey."
After another year of successful work within the entire value chain in benefit of our employees, customers and the community, Garanti, for yet another year, the only company from Turkey to be included in the Bloomberg Gender Equality Index. "I am really pleased with all these achievements, especially after this period of high-volatility in domestic and global markets. I would like to thank all my colleagues and stakeholders for their trust and support", he said.
To view the earnings presentation regarding the bank's consolidated financial results for the period ending March 31, 2019 please visit Garanti Bank's Investor Relations website at www.garantiinvestorrelations.com