"We understood that our vision and BBVA's vision could merge into something greater"
In this series of of interviews, BBVA talks with some of those at the cutting edge of designing the future of financial services. The series is about getting under the skin of where, how and why technology will be the biggest game-changer when it comes to how people and businesses bank in the future.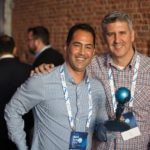 In 2017 a company called Change Labs won the world's biggest fintech competition - BBVA Open Talent. Change Labs' solution is designed to support people in their financial lives - to help them track and understand their finances and ultimately support them to make better decisions.
But what is the background behind Change Labs, why does it do what it does, and where does it want to go. To find out we asked the businesses' CEO.
First, though, some background: Founder and CEO of Change Labs, Yaniv Levi, comes from a very technical background, having majored in computing and electronics in high school and then completed his first BSc degree in Computer Science. After graduating in 1999 Yaniv became the founding CTO of a financial firm called TheMarker.com. The business was grown from the ground up to a million monthly active users, and became the leading financial portal in EMEA, compared to any other digital financial operation at the time.
Being a founding member of TheMarker led Yaniv to his second degree, an Executive MBA at The Hebrew University of Jerusalem, where he started to get more into the business side of things. "Although I always had a passion for tech - I used to develop, code and had a strong interest in hardware and networking - growing my own business was always something that I had dreamt of", Levi said.
In 2005 Yaniv founded his second company, an advertising technology firm and, after serving as the CTO for four years, became the CEO. Over the next three years he led the company's global expansion which soon led to its establishment as the largest Value Added Reseller for "DoubleClick by Google" outside of the US. He went on to launch his third company - a pioneer in the real-time media buying space - in 2012, then fast forward to 2014, which was the year he sold his shares in those companies and founded Change Labs.
In 2017 Change Labs went on to win the BBVA Open Talent Global award for best fintech idea.
Question: What does Change Labs do?
Answer: Our vision at Change Labs is to automatically improve financial health by applying behavioral economics and artificial intelligence. To realise that vision we had to target the heart of what drives financial health - cash flow.
"Our AI-powered API that uses a behavioral approach to predict short-term cash flow"
If an individual's cash flow is kept positive at all times, their financial health will improve over time or vice versa. But cash flow is notoriously difficult for most people to handle - it is one factor that's constantly changing and requires ongoing prediction, multiple decisions, and behavioural change that is related to the short, medium and long term all at once.
We've found that if we use behavioral economics methodologies to get people to switch on a machine that they trust, give it their consent to continuously operate on their behalf, then that's where we can really help consumers to seamlessly manage their cash flow more wisely over time and ultimately improve their financial health.
Q: What made you decide to start Change Labs?
A: 2014 was a turning point in my career. It was the year I realised I wanted to do something different. I wanted to see how we could apply technology - specifically AI and machine learning that is THE most fascinating field in Computer Science from my perspective - towards making a real impact on society.
I took part in a programme that helped lower socioeconomic demographics to improve their financials and essentially help them to go from Zero to One. The aim was to help them get out of debt, start saving and move forward financially. It was a great experience seeing families begin to move the needle towards being financially resilient and seeing how it impacted their lives and their children's lives. Things took off from there and I began to nurture my connections within such areas.
When I founded Change Labs it was pretty obvious that issues surrounding money management for our target demographic were much more about behaviour and behavioural change versus trying to get them to budget and do the math. I started out by exploring different types of models and research, specifically into the way behavioral economics can be applied to drive change and how AI can sustain it over time.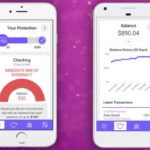 Change app's Predictive Overdraft Protection services provide people in need with an interest-free cash advance so that they could avoid an overdraft.
Q: What makes Change Labs unique?
A: We are the only company that offers a well-trained and validated AI-powered API that uses a behavioral approach to predict short-term cash flow, which is why our predictions are far more accurate than any other naive prediction out there. This accuracy allows financial institutions to offer reliable Autonomous Financial Services that automatically improve financial health of their retail customers.
Autonomous Financial Services do not procrastinate when it comes to making financial decisions and taking financial actions. We use the consumer's transaction history to predict future financial behaviours very accurately and then suggest actions that can be initiated on their behalf.
Examples of such Autonomous Financial Services are Auto-Savings or Predictive Pay Protection that uses our predictions to identify small amounts in a checking account that can be spared without having a bad effect on cash flow, and sweep them away to either a savings account, towards paying bills or towards reducing credit card debt.
Q: Is Change Labs making any real impact on its consumers?
A: Being able to make sure consumers never miss out on financial opportunities has generated a very strong impact. When training our models, we launched a service under the gochange.co website that offered Autonomous Financial Services to over 35,000 US consumers. We were able to increase savings rates by up to 800%. Users that had saved an average of $50 a month became real savers of between $250-400 a month thanks to our Auto-Savings service, and these are people who previously didn't have an emergency fund of $1,000 to cover themselves.
"We were chosen as the overall winners of that AI track, out of about 400 different companies"
From interviewing consumers, we also found that overdraft fees tend to create a sort of financial quicksand and become a very sore pain point. Our Predictive Overdraft Protection services provided people in need with an interest-free cash advance so that they could avoid an overdraft. That was also where we were able to make a huge impact and from there we saw a viral effect, with more and more people sharing the app and driving organic growth.
Q: How has partnering with BBVA helped Change Labs?
A: The first time we met with BBVA was at the Open Talent competition at Money 20/20 in Copenhagen, June 2017, where there was an AI track that we were chosen to participate in. I remember BBVA's CEO, Carlos Torres Vila, on stage that day talking about BBVA's vision for a self-driving account. That was the moment when we understood that our vision and BBVA's vision could merge into something greater. We were chosen as the overall winners of that AI track, out of about 400 different companies presenting a huge variety of different AI solutions to financial issues, because BBVA could see how we were already realising their vision.
Then came the Global Open Talent in Madrid during October 2017, where we competed against winners from other tracks and were chosen as the Global Winner. It was pretty obvious that we were becoming a part of the BBVA family. We're very happy with the way the relationship has developed since.
Q: What's next for Change Labs?
A: We are moving forward with our unique B2B value proposition: getting access to transactional data in bank accounts and credit cards, identifying financial behaviours, making accurate short-term cash flow predictions and supporting Autonomous Financial Services to improve financial health globally.
Yaniv Levi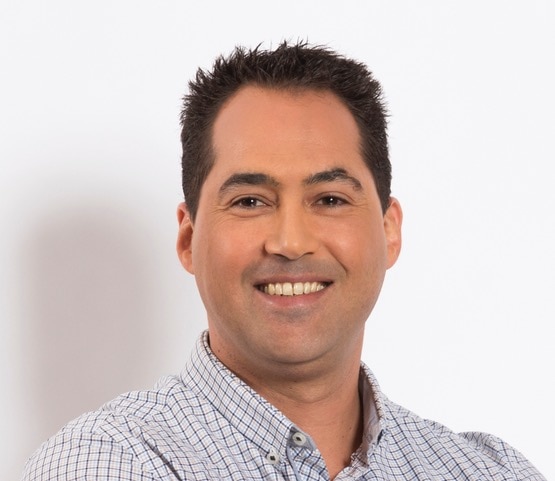 CEO y fundador de Change. 
Página web: www.gochange.co
Linkedin: Yaniv Levi
Twitter: @change_labs