BBVA and das-Nano strengthen their alliance with a capital increase in Veridas, a leading company in biometrics and digital identity verification
The Navarra-based company Veridas has experienced solid growth since its creation in 2017 and has established itself as a global leader in the field of biometrics and digital identity verification. Its two founding partners, BBVA and Das-Nano, have carried out a financing round of four million euros in the company that will serve to continue expanding their business in new markets.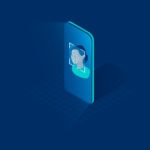 Veridas is a leading international company in the field of digital identity verification. The company was created in 2017 as a 'joint venture' between BBVA and the Navarran technology firm das-Nano to develop new, more secure and user-friendly customer identification and authentication systems.
Since its inception, the company has grown rapidly. Today, it performs millions of cloud-based identity validation operations and has a robust, reliable, and internationally recognized technology. Its services use self-developed artificial intelligence algorithms and operate in three main areas: document verification, face biometrics and voice biometrics.
The increase in capital by its two founding partners, BBVA and das-Nano, will involve the injection of four million euros into the company. This decision reinforces the support of both companies in Veridas as a business partner and confirms the confidence in the project as a result of its successful track record.
Business Expansion
Thanks to this new impulse, Veridas expects to continue increasing its commercial presence in Europe and Latin America, as well as its customer support services, which it plans to extend to new countries in the coming months. In addition, the investment will serve to strengthen its equipment and technological capabilities in order to maintain its leadership among the world's leading manufacturers of digital identity verification technology.
Eduardo Azanza, CEO and co-founder of Veridas, stated: "The capital increase is a sign of trust in Veridas from the two partners and a reinforced commitment to the team, the technology, and the company's vision of becoming one of the world's leading players in biometrics and digital identity verification ".
Gonzalo Rodríguez, Director of Business Development at BBVA in Spain adds: "Veridas has established itself in a short time as a first-rate technology provider in biometric recognition. Thanks to this alliance, BBVA was the first institution in Spain to allow an account to be opened in a completely digital way just by taking a selfie".
Veridas' technology has been key to driving the adoption of the real time customer enrollment service launched in 2016.
Greater demand for its services
In the wake of the coronavirus crisis, the demand for biometric and digital identification technologies offered by Veridas has grown exponentially, which has accelerated the adoption of digital services that require remote verification of users in new sectors.
The company is currently operating in Europe and America where it is growing rapidly, with clients in different sectors such as financial services, insurance, telecommunications, transport, and public administration, among others.
Veridas facial biometrics technology has been recognized as one of the best in the world in periodic evaluations carried out by the U.S.´s National Institute of Standards and Technology (NIST), an international benchmark for technological standards. In addition, in terms of voice biometrics, its technology was ranked the 2nd best solution in the world in the prestigious international Short-duration Speaker Verification Challenge (SdSV) competition in 2020. This initiative assesses voice recognition technologies in a scenario of very short recordings (3''), in various languages ​​('language-independent') and with variability in content ('text-independent').