Yet another year, BBVA was named best investment banking in Spain and Mexico by U.S. publication Global Finance Magazine. Also, for the first time, BBVA secured a spot in the 'Best investment bank' and 'Best bank for new financial technology' categories in Latin America, thanks to its technological efforts and significant advances in digital transformation.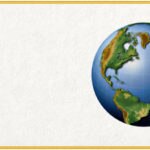 BBVA revalidates its leading position for the seventh consecutive year in the Spanish market and for the fourth consecutive year in Mexico as the best investment bank. These awards recognize the commendable work of BBVA's teams, who have become industry benchmarks for their customer service, diverse range of products and determination to continue innovating and growing.
Every year, Global Finance selects the best financial institutions worldwide based on a qualitative analysis of experts and the measurement of parameters such as market share, number and volume of transactions, innovation, etc. With more than 50,000 readers in the 192 countries in which it is distributed, its awards have become a recognized standard of excellence in the global financial community.
This year's publication has recognized the wide range of financial products offered by the BBVA investment banking area. An exceptional service that translates into providing fast solutions to customers, as well as a deep knowledge of a constantly changing market. Its product capabilities include the bond business, project finance, corporate lending, global market products and transactional banking services, including working capital optimization solutions (Supply Chain Finance, SCF).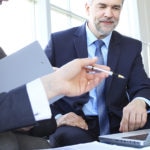 This year's publication has recognized the wide range of financial products offered by the BBVA investment banking area.
The bank has been crowned in the global categories of Latin America. For the first time, Global Finance has placed it in the 'Best investment bank' category as well as giving it the recently created title 'Best bank for new technology'. In its untiring zeal for developing and applying new technologies to its business model, the bank has obtained recognition for its work in this region.
BBVA Corporate & Investment Banking is made up of an extensive team of experts, ranging from investment banking specialists to advisors from different industries and sectors. Investment banking has branches in Europe, the United States, Mexico, South America and Asia. This enables the bank to provide a wide range of value-added products and solutions that satisfy the needs of its clients, as well as offering them support in managing their local, international or digital projects.