The 2019 syndicated loan market in Spain remained stable compared to 2018, primarily due to available liquidity —from banks and and institutional investors— in an environment of historically low interest rates. In addition, the European Central Bank has has all but ensured that interest rates will continue to hover in negative territory, given expectations for inflation over the next three years.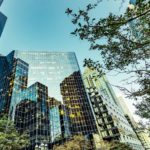 Despite the unsettling factors that loomed large throughout the year —mainly, trade tensions between the United States and China and signs of a global economic slowdown— the syndicated loan market in 2019 did not waver from stability. A climate dominated by negative interest rates has favored cheap corporate lending and, at the same time, has proven beneficial to borrowers who have been able to secure additional financing and even refinance their most important business deals at optimal conditions. In this landscape, BBVA has clinched its position as one of the leading lenders in Spain, with a market share of 13 percent, up three points from the previous year.
The trajectory for prices and terms has also been relatively constant. Level prices have been most noticeable in the structuring and underwriting commissions. There has been no change to terms in maturity, with terms of between five and seven years continuing as the norm. Optimal market conditions have not lent themselves to longer terms in maturity for syndicated loans, given the long term risk and return requirements of financial institutions.
Regarding project finance activities, it is worth drawing attention to the energy sector, which focused on renewable energy. So-called "greenfield" projects —projects that will use financing to build construction from scratch— were also prominent in the sector. Deals in the infrastructure and telecommunications industries were also important, marked by significant refinancing activity and acquisition loans. The commercial real estate sector was also active in 2019.
The leveraged finance market also benefited from the landscape, especially starting from the second quarter of the year. The inaugural issuance by Spanish telecommunications player, MásMóvil, and the refinancing of senior secured debt by Spanish multinational pharmaceutical manufacturer, Grifols, provide two clear examples. BBVA was involved as bookrunner, mandated lead arranger and underwriter to the deals. Underwriting services were a key activity for the bank in 2019, with increased activity despite an environment where banks have been flush with liquidity.
BBVA strives for a sustainable future
The second area where BBVA focused its efforts in 2019 was in sustainable transactions, an area that has ceased to represent a mere niche segment and has gradually become more and more important to the market. While energy company Iberdrola's €1.5 billion transaction attracted significant attention, important green and sustainable deals were completed in other sectors. The automotive, hospitality, food, and real estate industries all completed deals —certified by independent third parties— that demonstrate their unequivocal acceptance of adopting the goals set out in the Paris Agreement and embraced by society as a whole.
BBVA has played a leading role in sustainable finance on the international stage, and even more specifically in Spain. In 2019, BBVA ensured its position as the leading bank in Spain thanks to the number of times it acted as sustainable coordinator in syndicated loan deals. Such deals include the already mentioned Iberdrola transaction; Acciona's first loan tied to sustainability goals for €675 million; the €55 million first-of-its-kind project finance deal in Spain's hospitality industry to finance the Six Senses Ibiza hotel; and a sustainable revolving credit facility for international footwear company, Camper.
Looking to 2020, the experts expect even more green activity on the part of borrowers and lenders.  As a reaffirmation of its commitment to the environment and its mission to set the standard for the industry, BBVA has committed to focusing especially on companies that are looking to start their journey towards sustainability. In order to guarantee utmost transparency in the market and avoid any alleged "greenwashing," the bank works with recognized top-tier independent third parties who formally certify sustainable activities.
The digital transformation, stronger than ever
BBVA has placed digital transformation at the core of its strategy and has broken new ground by using blockchain technology to finalize complex transactions and by incorporating digital indicators in its day-to-day operations. After the influx of new technologies in the financial sector in 2018, the major changes last year focused on using digital business and risk and return platforms to provide greater agility when kicking-off new business opportunities and processing transactions. These platforms have driven digitalization across the complete value chain so the bank can better respond to its clients' needs.
To this end, at the beginning of 2019, the bank announced a first-of-its kind product: the D-Loan (digital loan), a type of corporate loan, which aims to incentivize companies to ramp up their digital transformation. The price of the loan depends on the the borrower's level of digital maturity, which is determined from an annual assessment conducted by specialist consulting firms. By linking improved financing conditions to the client's improved digital capacities, BBVA provides compelling incentive for companies to move in a digital direction. The business customer thus pegs its financial instruments to its corporate digital strategy, an aspect that currently demands significant bandwidth from most business executives. In addition, BBVA financed Asterion's acquisition of Telefónica's data centers, thus taking a new investment position in infrastructure that is key to the digital economy.