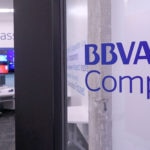 2017 winners included physicists who made strides in the observation of gravitational waves, authors who showed "great emotional force" in their literature, and an international campaign hoping to make its mark in the journey towards world peace.  Innovative minds and ideas are key cornerstones to BBVA Compass' mission, as it strives to stay in the front of the financial industry's digital revolution.
In light of the new laureates' recognition, here's a look at BBVA Compass' own recent awards, ranging from individual employee honors to the recognition for the bank's products and services:
2017 Online Banking Leader: BBVA Compass was recognized as a leader in Financial Fitness from Javelin Strategy & Research in its 2017 Online Banking Scorecard, with independent research firm spotlighting the bank for providing a notable online banking experience that guides customers on a financial journey. BBVA Compass Online Banking was recognized as a leader in Javelin's 2016 Online Banking Scorecard for Financial Management and Money Movement capabilities. BBVA Compass Mobile Banking was named a leader in the Functionality category in Javelin's 2016 Mobile Banking Award for three consecutive years from 2013-2016.
Texas Rural Challenge Rural Matters:  BBVA Compass, which has channeled $79 million in community development loans and investments in rural Texas communities since 2015, was honored with a Rural Matters award at the Texas Rural Challenge.
Most Powerful Women in Business: BBVA Compass Talent & Culture Executive Rosilyn Houston was among a group of corporate female heavyweights named by Black Enterprise as 2017's "Most Powerful Women in Business".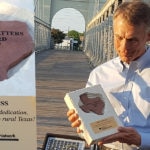 Miami's Company of the Year: Miami's movers and shakers came out in force in late October 2016 for the Spain-US Chamber of Commerce annual gala, where BBVA Compass was given the chamber's Company of the Year award.
Greenwich Associates Excellence Awards list:  Out of the 600 national banks evaluated by research-based financial consulting firm, Greenwich Associates, BBVA Compass earned its spot as a customer service leader in cash management among the 37 institutions recognized by midsize businesses for excellence in middle market banking. In 2016, BBVA Compass was honored for similar award in wealth management.
American Banker's Women to Watch: BBVA Compass Chief Talent & Culture Executive Rosilyn Houston made her second appearance in as many years on American Banker's Women to Watch list, part of the industry standard's annual Most Powerful Women in Banking series.