Free Wi-Fi, reservations by mobile phone or requesting a massage via WhatsApp. Travelers today are digital and hotels cannot ignore the needs of their guests – even though new concepts are appearing where disconnecting is in vogue, such as Digital Detox. Modern travelers can choose the option that best suits their needs.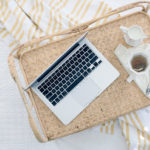 Facilitating customers' access to the latest technologies while they are on vacation has become a clear objective for tourism giants such as Barceló, the third largest hotel chain in Spain and the 44th largest in the world.  Communicating with guests via WhatsApp is one of the novelties the group has begun to introduce at its facilities.
"There's no doubt that users have evolved and have introduced technology into their day-to-day lives. This has principally influenced the way we contact the customer, either before, during or after their stay. Customers are increasingly demanding digital communication and see it as normal to interact through technological channels that would have been unthinkable ten years ago," says Antonio Bauzá, deputy marketing director for Barceló in an interview with the Spanish economic daily Expansión.
Hotel strategies to attract millennials and all types of digital customers are spreading like wildfire. Photo booths to take selfies in the common areas of tourist complexes, dock connectors to plug in an iPhone or iPad, and digital totem poles to encourage customers to share their experiences, are just some examples.
A Google research, entitled How People Use Their Phones for Travel, showed that half of those interviewed regard their mobile phone as an essential guide when traveling. Increasingly, hotels are seeking answers on their own. Hotel Barceló Sants carried out its own survey in 2016, in order to better understand the habits of its visitors. Of the 200 executives interviewed who visited Barcelona, 88% said Wi-Fi was a must when choosing accomodation; in fact, it was a deciding factor in selecting and evaluating the hotels.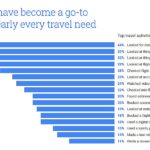 Source: Study "How People Use Their Phones for Travel" done by Google
For sports-loving travelers
The tourist of today is digital and uses different online platforms to plan his or her trip, beginning with making the hotel reservation via computer or smartphone. Some websites such as Sportrooms are revolutionizing the market by bringing together two great passions: travel and sports. The platform has information on lodgings that offer services for playing sports, allowing users to filter them by sports preferences, destinations or geo-localized events.
The calendar is one of the cornerstones of this website. The user can organize his or her trip as a function of the sport they want to play, the competition in which they want to participate, its location, difficulty or the comments of colleagues who have already taken part in it.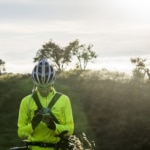 The website also offers information about exclusive places for playing sports, ranging from ski resorts to golf courses, cycling and running routes, or beaches to surf. The application also has a forum, an online community featuring daily news from the sports world: results, achievements, photos and videos that capture the interest of sports lovers.
'Digital Detox'
Being connected to the Internet is very much in vogue. However, digital detox, or detoxification, is slowly creeping into some travelers' habits. The idea is to be disconnected front digital devices and to connect with your surroundings. Society is saturated with information and people need to find spaces that are free of interference, in order to enjoy music and the company of others.
This growing digital detox phenomenon seeks to have people disconnect from their devices in order to reconnect with society. The concept, called Wi-Fi is Over, has become popular at some leisure facilities.
In Barcelona, the Artte restaurant offers one night a week without Wi-Fi, a party that takes place every Thursday, in which the guests forget about their telephones and can enjoy sessions of analogue music. This is an experience that they cannot share online while they are taking part in it.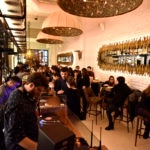 Artte restaurant.
Artte is a slow space. "Taking pictures is not permitted and we ask the customers to put their mobile phones in airplane mode. We've realized how people are hooked on their smartphones and we're trying to make people return to the 1980s, to music and people," says Mario Fradera, the restaurant's owner.  "Many people enter and leave after ten minutes, without having a drink and without talking, because of their need to get back to Wi-Fi."
Another concept is that of the Royal Hideaway Sancti Petri hotel, which offers a detox program for those that request it. It consists of a getaway of about a week's duration, with the peculiarity that it's mandatory to turn in all devices at the reception desk. The rules are clear: guests cannot retrieve their devices until their stay is over. It's an experience for the bold.