Carlos Torres Vila, at COP26: "Increased investment in new technologies is key in the fight against climate change"
This week, the BBVA Chairman participated in the COP26 in Glasgow, where he called for concrete commitments and credible actions from everyone, public and private sector, to move toward the decarbonization of the planet. Carlos Torres Vila pointed out the need to "increase investment" in new non-polluting technologies to fight climate change. For this to happen, private capital, and specifically banks, "play a critical role" in helping and engaging with clients in their transition towards a more sustainable future with finance and advice.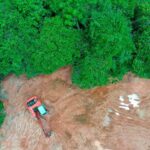 Moving towards the decarbonization of the planet is a major challenge. For this reason, Carlos Torres Vila has called for governments and the private sector to work together to make the net zero emissions target possible by 2050. This was his message to representatives of the financial industry and public authorities at a virtual panel on 'Climate Action in Banking' organized by the European Commission. "This massive transformation requires colossal capital investments," he said, referring to the more than $150 trillion estimated to be needed for the 2020-2050 period, around 5% of global GDP.
Carlos Torres Vila pointed out that the private sector could not lead this transformation without ambitious commitments and concrete and credible actions from governments. In this sense, he considers that the public sector must be a driving force to attract private capital and boost innovation. He mentioned the necessity of setting intermediate targets to curb emissions by 45% by 2030 and creating strong and adequate incentives for the investment in cleaner technologies. 
On the role that banking can play in this transition, Carlos Torres Vila also mentioned data and technology as "powerful tools" that allow institutions to develop individualized solutions for their customers.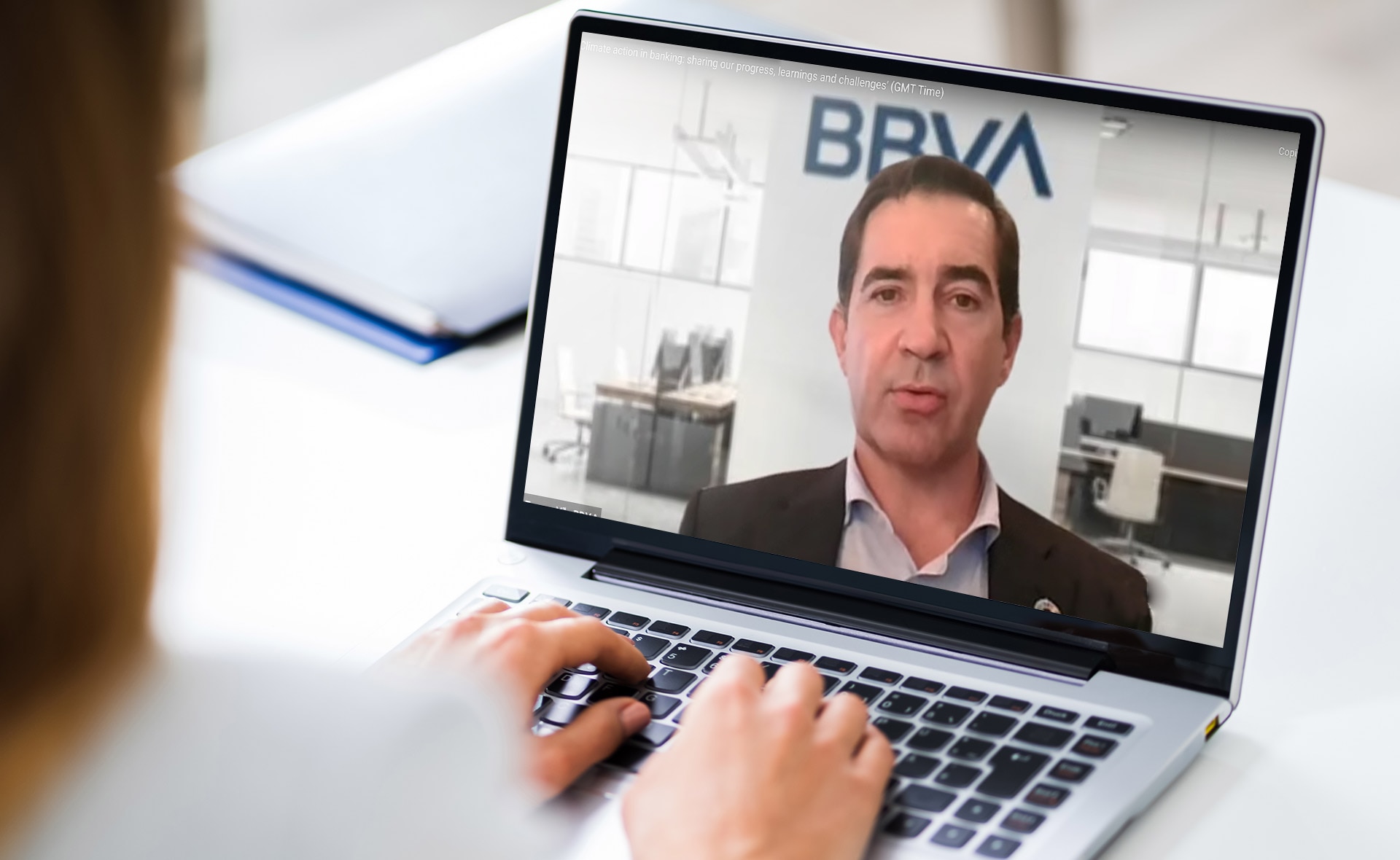 BBVA Chairman Carlos Torres Vila during the COP26 - BBVA
BBVA's decarbonization targets in new sectors for 2030
Carlos Torres Vila stressed that "climate change is a challenge but also a great opportunity for everyone."  That is why "helping our customers in the transition towards a sustainable future has been one of our strategic priorities since 2018." For this reason, in July 2021, BBVA promoted sustainability at the highest level of the organization, with the creation of a global sustainability area.
In addition, BBVA has not only established long-term sustainability commitments, such as the commitment to be carbon neutral by 2050, but has also set intermediate targets. To this end, the bank has committed to channel €200 billion in sustainable financing by 2025. "Between 2018 and September 2021, it had already mobilized €75 billion, €8 billion in the third quarter of 2021 alone," he noted.
In March 2021, BBVA also committed to eliminate financing for coal-related activities by 2030 in developed countries and by 2040 in the rest of the countries where it is present. "We have just announced our intermediate targets to decarbonize our portfolio in four CO2-intensive industries."
Thus, between 2020 and 2030, BBVA will reduce the carbon intensity of its loan portfolio by 52% in electricity generation; 46% in automobile manufacturing; 23% in steel production; and 17% in cement production. BBVA will focus our efforts on accompanying our clients with financing, advice and innovative solutions in the joint decarbonization effort.
The race to decarbonize the emerging economies
A day earlier, on Wednesday, BBVA's Chairman shared a virtual panel with other banking executives at a forum organized by McKinsey, also within the COP26 framework.
Carlos Torres Vila warned that the governments of developing countries are lagging behind on the road to decarbonization. In his opinion, it should be the opposite: emerging economies should be among those leading the race, since "they are the most exposed but also have the most to gain."
Firstly, because they will suffer the negative effects of climate change much more than developed countries and, secondly, because they have enormous potential for renewable energy projects.
"The developed world should be bolder in its financial support to developing countries," he said. For several reasons: firstly because without them, we would have to revise "the collective carbon budget" for the planet; secondly, we would not be able to effectively implement a global carbon market; and finally, we would not take advantage of their potential to develop green projects."
To achieve this, he stressed the role that developed countries can play in channeling funds to emerging economies to help them in this transition.