BBVA announces availability of English version of Aprendemos Juntos podcasts
BBVA today announced the availability of the English version of its popular podcast created in collaboration with Grupo Santillana and El País, Aprendemos Juntos, or Learning Together.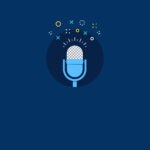 The webcast, and subsequent podcast, is a project on behalf of the three that strives to promote education and its role in child development by featuring individuals who can ignite a child's passion for learning across multiple fields. For BBVA, this project is a tangible representation of its brand promise, Creating Opportunities.
Featuring powerhouses across many fields, including in entertainment, science, engineering and technology, Aprendemos Juntos episodes will be released on a periodic basis. Episodes presently available on bbva.com include:
Aprendemos Juntos podcasts — both in English and Spanish — are also available for streaming on iTunes, Spotify and iVoox. Podcasts can be individually downloaded from their linked landing page on bbva.com.