Garanti BBVA's Mobile app is a good example of how the bank is making its customers' lives easier. All these efforts contribute to the bank's customer-centric focus by ensuring that its tailor-made services are available – any time and any place – to both its individual and corporate customers.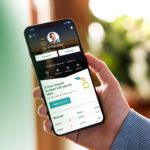 The bank is on the cutting-edge of the Turkish market with 99 percent of its services available through digital channels. Garanti BBVA customers can access loans, apply for medical insurance, take out auto insurance, open trading accounts, and make investments all without ever visiting a branch.
The bank's digital customer base bears testament to its position as a technology leader: Garanti BBVA boasts 7.5 million digital banking customers; 6.9 million of whom are mobile banking customers. Furthermore, 88 percent of the bank's non-cash financial transactions occur through digital and ATM channels, with mobile banking accounting for 71 percent of this figure.
Garanti BBVA believes it is critical to stay at the forefront of technology in order to continue providing its customers with a truly first-class digital experience. Consequently, the bank has pioneered QR-code-powered banking transfers in Turkey – and leads the way in the total number of these kinds of transactions. Customers no longer need to remember an IBAN or account number; they can send money more quickly and easily using QR codes assigned to each account. Similarly, customers can use a QR code to deposit or withdraw money from ATMs. There is no need for a card.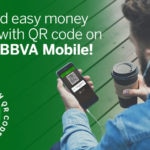 BBVA Garanti makes it simple to send money with QR codes.
A customer representative always there
While most financial transactions conducted in a branch office can be completed online or through the app, there are still times when customers want a human touch. To this end, Garanti BBVA Mobile provides a video-call service, allowing customers to have a face-to-face experience without having to travel to a branch. Customers can use video calls from the comfort of their homes when accessing a wide range of services, including requesting product information, increasing transaction amount limits, and submitting loan applications.
Garanti BBVA continues to lead the sector in the pioneering of smart/voice assistant and  biometric solutions. The bank launched Turkey's first virtual assistant in the banking sector, UGI. Using leading-edge voice technology and artificial intelligence, UGI understands natural speech and carries out a wide range of banking transactions; for example, it can handle specific, complex queries such as "Show me my restaurant spending from the last three months."
Using voice commands, it has responded to 34 million interactions – answering queries and completing transactions – from three million customers. The application also uses iris scanning so customers don't have to remember a password to access Garanti BBVA Mobile. This is just one example of the bank's biometric solutions.
The bank does more than merely meeting expectations and fulfilling basic banking needs. It goes the extra mile to enhance the customer experience. For example, in 2018 Garanti BBVA incorporated the "stories" feature into its mobile app. Stories is a feature that will be familiar to social media users. It intuitively communicates useful information in a fun way.
The success of the bank's technological efforts and its mobile banking application has not gone unnoticed.  For two consecutive years, Garanti BBVA Mobile has been named the second-best mobile banking app in Europe by Forrester Research, one of the world's most respected consulting and research firms.