BBVA Next Technologies achieves Amazon Web Services Machine Learning (ML) Competency Status
BBVA Next Technologies, a Premier Consulting Partner in the Amazon Web Services (AWS) Partner Network (APN), announced today that it has achieved Amazon Web Services (AWS) Machine Learning (ML) Competency status. BBVA Next Technologies, a professional technology services company expert in cloud computing, big data and artificial intelligence, created to accelerate the technological transformation of BBVA and other leading companies, has achieved the AWS ML Competency . This Competency consolidates BBVA Next Technologies as one of the leading European companies in the design and exploitation of artificial intelligence products based on machine learning and highlights it potential in helping its clients digitally transform their businesses thanks to AWS's ML capabilities.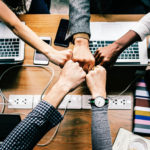 Machine learning is one of the key pillars on which corporate digital transformation depends. Thanks to this AWS Competency, BBVA Next Technologies will continue to be able to support companies in their efforts to develop and apply AI systems and gain greater insights on their respective customers' needs, tastes and purchase patterns, improve their relations and communication with their clients, and, in particular, improve decision-making processes.
A demanding audit: Experience in AI and real client projects
The experience accumulated over years in developing and implementing advanced analytics products using AWS, had already allowed BBVA Next Technologies to become a Premier Consulting in 2016. APN Premier Consulting Partner is the highest tier in the AWS APN. It recognises consulting partners that demonstrate expertise and notable success in helping customers design, architect, build, migrate, and manage their workloads on AWS. In addition, BBVA Next Technologies already achieved the AWS Data & Analytics and MSP (Managed Service Provider) competencies.
To receive AWS Machine Learning Competency status, APN Partners must exhibit exceptional knowledge and skill through delivering ML solutions. BBVA Next Technologies sets itself apart by demonstrating technical proficiency and proven customer success with ML-intensive customer projects on AWS including DIA, Estrella Galicia or BBVA & Data Analytics.
"Obtaining this AWS Competency is a key differentiator for our business and for customers who are looking for an AWS Partner with proven experience on giving value to one of their main assets: data", declared José María Caro, Head of the Partners Channel at BBVA Next Technologies.
A team comprising more than 15 of the company's architects and experts in AWS participated in this process, including technical architects, data scientists and software engineers. They were led by José María Caro and Sara Marugán, a Cloud and Big Data Architect at BBVA Next Technologies.
"Employees are at the heart of everything we do at BBVA Next Technologies. We are committed to sharing and scaling knowledge globally, in addition to empowering and encouraging the skills and special interests of each person. Achieving this Competency is the direct result of our team's great work and their involvement in the evolution and growth of the company", adds José María Caro.
AWS is enabling scalable, flexible, and cost-effective solutions from startups to global enterprises. To support the seamless integration and deployment of these solutions, AWS established the AWS Competency Program to help customers identify Consulting and Technology APN Partners with deep industry experience and expertise.