This open-source blockchain platform has made its way into different sectors of the economy and aims to become the blockchain technology standard in the world of business. BBVA is an official member of the Hyperledger consortium and has used its technological platform to manage blockchain-powered corporate loans.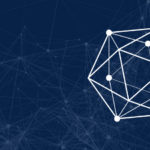 The world has not been the same since the arrival of the internet. We've been surprised by the power of bits and bytes as they've made our lives easier. For example, using our phones to order a taxi and follow its route is now a commonplace occurrence. A decade ago this was almost unimaginable. Blockchain, the technology that spawned cryptocurrencies, was likewise unimaginable and now it is revolutionizing the way we facilitate transactions between organizations around the world. "Blockchain is changing everything," said IBM Spain's Jaime Berrocal, an expert in the technology, during an event organized at BBVA Open Space.
Interest in blockchain, which was first used in 2009, has grown significantly in recent years. Today, organizations of all sizes look to blockchain to provide a safe, efficient, transparent way to facilitate their daily operations, Berrocal said. It is unquestionable that the technology has seen its greatest uptake in the world of business – hand-in-hand with Hyperledger, the collaborative, open-source consortium that aims to drive the use of blockchain in different areas of the financial sector.
BBVA has been an official member of Hyperledger since 2017 and has a seat on its Governing Board. This international initiative, which is supported by the Linux Foundation, is composed of a diverse group of companies and has practical uses in various sectors, from food, retailing, and banking to manufacturing, transportation, and logistics, explained IBM's Javier Triviño, at the same event. For example, Hyperledger's technology is already being used by the U.S. multinational WalMart in its supply chain for food products. Using this system, the company can track an article across each step of the process. This has helped reduce from seven days to two seconds (2.7 seconds to be precise) the time needed to check the traceability of a food product, according to information from IBM.
"This year, the world will invest over $2 billion dollars in projects related to this technology"
But its use has also been applied to the maritime industry through the digitization of the supply chain and the speeding up the flow of international trade. In banking, the use of blockchain provides the opportunity to reduce the time of international transactions as well as resolving disputes, Triviño says. Hyperledger, which is becoming a standard among companies across the globe, is focusing on merging a body of efforts grouped around different private blockchains. The goal is to draw on open protocols and standards in order to build an ecosystem. "When you talk about blockchain, you're talking about doing projects with other companies," says  Berrocal.
A collaborative focus
BBVA has been a pioneer in starting collaborative initiatives with other companies, specifically to explore the potential of this technology in the area of corporate finance. In April of this year, in line with its strategy of passing on to business organizations the advantages of the most advanced technology, the Group carried out the first operation involving the negotiation and signing of a corporate loan on a global blockchain with Indra. Shortly afterward in June 2018, BBVA and Repsol signed an agreement to develop financial solutions based on blockchain. In the first initiative to emerge from this agreement, the two companies used blockchain technology to renew a line of credit worth €325 million euros. The operation was carried out on a platform developed by BBVA that uses different types of blockchains. On the one hand, the negotiation and sealing of the conditions between BBVA and Repsol was carried out on a private blockchain network developed on the Hyperledger platform, while the signed contract was registered on the Ethereum testnet to guarantee its immutability.
The large-scale use of blockchains has scarcely taken off. But spending in this area is already huge. This year, the world will invest over $2 billion dollars (€1.71 billion euros) in projects related to this innovation, according to the estimates of the consultancy IDC. "The future is in blockchain," says Iván Gutiérrez, who represented Tecnalia, at the same event. Tecnalia,  which is also a member of Hyperledger, is a new collaborative platform of organizations focused on blockchain, which has transformed its research and technological development center, based in Bilbao, into an industrial laboratory for blockchain.
BBVA is also a founder member of Alastria, the main blockchain consortium in Spain, in partnership with major companies in the country from sectors such as telecommunications, transport and industry. As part of its commitment to the development of blockchain-based solutions and other Distributed Ledger Technologies (DLTs), BBVA is an active member of leading international consortia such as R3, which also takes part in Hyperledger, and Ethereum Enterprise Alliance, which supports the establishment of standards for blockchain.