Financial health has an impact on physical health and social well-being
"Financial health impacts more than just our wallets, it is also related to our physical health and social well-being." This was one of the key takeaways that emerged during the closing day of the EduFin Summit 2021. In this last session, representatives of the financial industry acknowledged that it is necessary to "understand and address customers' needs, and to even go beyond" and that, for this purpose, "digitization is a lever that will help people strengthen their finances."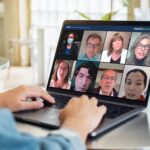 For the experts, digitization can have an exponential impact on people's financial health  In the closing session of this year's edition of the EduFin Summit, experts debated on the most pressing issues that need to be addressed in the field of financial health and well-being.
"More than half of European households are struggling to make ends meet and 44% of households are unlikely to be prepared for future needs", explained Dagmar van der Plas, Think Forward Initiative and ING's Financial Health Director, who, during his dissertation underscored the links and mutual impacts between financial health and physical health.
For the Chairman of the Advisory Board of the BBVA Center for Financial Education and Capability José Manuel González-Páramo, "financial education is a fundamental tool for the inclusive, resilient and green recovery of our society."  González-Páramo, stressed the importance of digitalization as a tool for knowledge and the need to "integrate financial education into the flow of digital products and applications" With this message, José Manuel González-Páramo summarized the conclusions of the online international summit, in which 25 experts from 12 countries participated, and which boasted a total audience of 400 attendees from 40 countries including the United States, Argentina, Serbia, Ghana and Rwanda, among others.
BBVA's Center for Financial Education and Capability will publish its 'EduFin Position Paper', the document that will reflect BBVA's position on the future challenges of financial education, in June 2021. "Everything said and concluded at the EduFin Summit 2021 will serve to complement the research and the document, the final version of which will be published in June," announced José Manuel González-Páramo. 
Financial health and wellness
Helen Gibbons, member of the Board of Directors of Better Finance, moderated the summit's last round table, which also included Manuel Morales, Global Manager of Financial Health at BBVA; Evelyn Stark, Interim Director and Head of Financial Health at MetLife Foundation.
Experts have emphasized the need for banks to promote a change in the user's attitude in order to strengthen their financial health. "We need to motivate people to do financial tasks, such as saving, which are not fun, but debts and living day-to-day isn't fun either" said Evelyn Stark.
At a time when the pandemic has widened social and economic divides, Manuel Morales advocated the need to strengthen people's financial health. And this requires keeping expenses and saving under control, saving for a specific purpose, or building a financial buffer, managing debt, taking into account each one's capability and limits, and finally, planning for the future.
The fundamental role of technology
During the panel, the key role of technological advances in helping people strengthen their finances was emphasized. "At BBVA we have leveraged technology to make tools that help make the best financial decisions. We rely on personalization, proactivity and providing targeted recommendations," said Manuel Morales.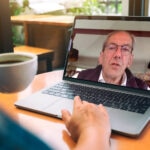 BBVA's Head of Financial Health explained the bank's advances in technology solutions with an increasingly customer-centric approach. "We put people at the center of product design with powerful teams that conduct customer research and analysis, with customer feedback," he explained. In his opinion, personalization is fundamental and in this sense we must focus on serving the most vulnerable segments "We are thinking of applications aimed at vulnerable segments, such as the elderly, which are easier and adapted to their needs. Now more than ever it is important to take care of the financial health of these groups," he said.
Among some of the digital financial education solutions that are producing good results, participants highlighted initiatives such as Deloitte's program for start-ups and Money Talks, a financial education initiative for children that centers on games. However, the value of human communication should never be lost. 
Future challenges
Helping to develop greater financial resilience was raised by the panel as one of the future challenges to cope with future financial shocks. "There is no magic formula for building resilience that works for everyone. What we can do is customize solutions and tools to help us make better financial decisions, explained Manuel Morales.
With this in mind, Dagmar van der Plas shared an interesting experiment with the attendees, "about 25% of our clients do not have enough savings to cope with unexpected financial expenses". "This lack of savings, in addition to being a risk for society, is also a risk for the bank itself, which is why we work to help these people save and keep their savings," said the ING expert.
Banking with purpose
Nigel Moden, Partner of Financial Services, Banking and Capital Markets at EMEIA, EY, also spoke on the importance for banks of having a purpose and linking it to the pursuit of people's financial health and well-being. "Customers and society are now at the center of the banks' purpose," Moden assured. In his opinion, this purpose must "shine through in the company's strategic choices, in the way employees are treated and incentivized and brought to life at the product and customer experience level."
Nigel Moden advocated that the change in mindset should take into account the financial well-being of individuals. "Customers want to be in control of their finances and expect their banks to provide them with the tools and knowledge to achieve this." The benefits of this support pay off in the industry's favor.
"EY research indicates that financially savvy customers are likelier to be more loyal to their bank"
In the post-COVID world, the experts agreed, that financial well-being must go beyond making the right financial decisions at important times, such as buying a home or planning for retirement.
Pia Roman Tayag, Director of the United Nations Secretary-General's Office of Advocacy for Inclusive Finance for Development (UNSGSA), underscored the role of technology in the fight against financial vulnerability. "More than 200 countries have expanded social protection measures during the pandemic, many of which use digital payments to provide transfers directly to bank accounts or mobile wallets," she noted.
This expert brought the summit to a close by summarizing some of the challenges that remain to be addressed, including public-private sector collaboration, regulation that promotes responsible behavior, investing in public goods that remove barriers, designing products with positive effects and integrating financial education into people's lives. "We must ensure that everyone benefits from the opportunities offered by financial services." To conclude, he stated that the pandemic has brought us uncertainty, but also clarity for a more inclusive and resilient world".
And this was how the EduFin Summit 2021 concluded, a global benchmark event in which experts from around the world shared their knowledge and experiences on financial education in the context of the situation left by the pandemic. The online sessions have been held over the course of the past three weeks.
Looking forward to the next edition in 2022, the BBVA Center for Financial Education and Skills will continue to work, in the words of José Manuel González-Páramo, with the aim of "raising awareness of financial education, as a key element in improving people's financial health and resilience, improving people's well-being, and helping transition to a sustainable future."
Click here to access the coverage of each session:
May 12: Opening day of the EduFin Summit 2021. Financial Education for Inclusive Growth.
May 13: The digital gap and access to financial services
May 19: Financial vulnerability and how to reduce it
May 20: Collaborative frameworks for boosting financial literacy
All the sessions of the EduFin Summit 2021 are available via this link