2017 Year in Review: Creating Opportunities
A bright new year dawned for BBVA Compass in 2017 with the January installation of a new President and CEO and the debut of a new global tagline - Creating Opportunities - that would become the theme for the bank's activities throughout the year.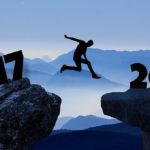 The tagline quickly parlayed into a mission to help companies and people stay in control and make better financial decisions through trusted advice and easy, fast and convenient solutions. The mission was extended by President and CEO Onur Genç's emphasis on the role of the bank as a service organization, or simply said, people serving people.
Throughout the year, the bank honed its efforts in all areas to focus on being the engine of opportunity for clients so that it could help them achieve their dreams and meet their needs, from its work in digital transformation to the opportunities it created for people and the ways it demonstrated the importance of its employees in the bank's success.
For examples of work the bank did to create opportunities for its clients and communities in 2017, read below.
Creating Opportunities for: Digital Transformation
The bank's focus on digital responds to consumers´ increasing digital behaviors and helps improve the customer experience. The investment is paying off. As sales have been launched through digital channels, production has ramped up significantly. For example, digital production in credit cards is 44% of the total. And the bank is poised to disrupt the $1.3 trillion online consumer loan marketplace when it launches its fully digital Express Personal Loan to the open market.
In January, new BBVA Compass CEO Onur Genç offered his first extended public comments since his appointment to the bank's top office, appearing via video on bbva.com with BBVA Group CEO Carlos Torres to talk about their impressions of the U.S. banking landscape and the opportunities for BBVA Compass. Read more by clicking here.
When it comes to applying for a personal loan easily and quickly, look no further than BBVA Compass Express Personal Loans. The loan features potential same-day closing and funding upon final approval, alongside a host of other consumer-friendly features, including competitive low rates, making it one of the bank's premiere consumer loan products. Read more here.
Jazz and banking - commonalities are more than you think. Read more below.
Creating Opportunities for: People
BBVA Compass is an engine of opportunity to help people achieve their dreams. As part of our corporate social responsibility, the banks endeavors to invest time and money in local communities, and commits itself to reaching low- to moderate-income areas.
To twitter
@BBVA Compass has teamed up with KIPP for multiple initiatives. Their teamwork reached its highest point in 2017.
Soon after Harvey left a trail of devastation and flooding in Texas, the bank announced that its foundation will donate $250,000 to the American Red Cross and the Hurricane Harvey Relief Fund to aid disaster recovery efforts in Texas. The bank said it also planned to raise, online and at its branches, up to $250,000 in employee and customer contributions, which it later said it would match, for a total contribution of up to $750,000. The funds earmarked for American Red Cross were used to assist the victims of Hurricane Irma as well. Read more here and here.
BBVA Compass closed a $5 million equity investment in Pathway Lending, becoming the largest investor in Alabama's effort to build up small businesses in the state's Appalachian region. Click here to read more.
BBVA Compass and KIPP Houston Public Schools cut the ribbon Monday on the charter school system's newest campus: the BBVA Compass Opportunity Campus, home of KIPP NEXUS Primary School and KIPP NEXUS Middle School in Northwest Houston. More here.
For half a decade, the BBVA Compass Foundation's Project Blue Elf campaign has created opportunities for a total of more than 20,000 students across the country during its existence, filling them with holiday joy and handing out toys during a time of giving. The foundation's signature holiday initiative, wrapped up its fifth anniversary this month and reached more than 5,500 students in 30 markets across the bank's footprint. Click here for more on the campaign.
Creating Opportunities to: Know BBVA Compass
With the 2017 debut of its global tagline, "Creating Opportunities," BBVA captured and strengthened BBVA Compass' purpose: to create opportunities for everyone. The bank's marketing and branding efforts align with this tagline where it creates opportunities for its communities through local activations and partnerships.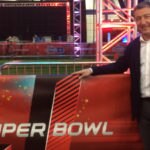 BBVACompass showcased Houston, a city chosen to host one of the most notable sporting events in the country and world. Pictured above is BBVA Brand Ambassador and world-renowned Chef Joan Roca.
Creating Opportunities for: Employees
BBVA Compass values the diverse backgrounds of all employees, customers, vendors and communities. Through workplace diversity and inclusion, we are tapping the uniqueness of every BBVA Compass team member to help create a more well-rounded, innovative and competitive organization.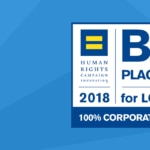 To twitter
.@BBVA Compass received a perfect score of 100 percent on the 2018 Corporate Equality Index #CreatingOpportunities
Creating Opportunities for: Clients
BBVA Compass is an organization made up of people serving people, and our customers are critical to our success. We strive to serve them in a holistic manner, from personal interactions to digital product opportunities. In whatever we do, we want to ensure that the client comes first.