BBVA Compass February Recap: Entrepreneurship, recognitions and "outstanding" performance
Entrepreneurship: BBVA Compass announced three opportunities for small businesses to garner funding.
Recognitions: BBVA Compass earned recognition from Global Finance magazine, AVA Digital Awards and GoBankingRates.com.
"Outstanding" Performance: The Federal Reserve Bank of Atlanta rates BBVA Compass "Outstanding" for CRA performance.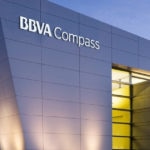 In February, BBVA Compass announced three opportunities for entrepreneurs to garner support and funding, including the launch of its annual small business competition with the Houston Rockets, an entrepreneurial contest with The Business Journals and the third edition of its accelerator program for social entrepreneurs.
Also included in February's roundup of articles is the announcement of BBVA Compass' "Outstanding" rating from the Federal Reserve Bank of Atlanta for CRA performance, marking the bank's second improved rating since 2014.
Other top news for the month include recognitions for the bank's wealth management efforts, consumer banking products and marketing campaign strategy. BBVA Compass was named as the Top Treasury and Cash Management Provider in the Southwest for 2019 by Global Finance magazine and landed on the 10 Best National Banks for 2019 list by GoBankingRates.com for its free consumer checking and savings accounts. The bank's marketing campaign, BBVA Music Sessions, received top honors in AVA Digital Awards' Integrated Marketing category.
Presented below are February 2019 articles and news posted on the bank's online newsroom, global media platform, bbva.com, financial education blog, MoneyFit and wealth management blog, Wealth Strategies.
---
Corporate News
BBVA Compass named by Global Finance magazine as top treasury and cash management provider in the Southwest U.S.
Global Finance magazine recently took notice of BBVA Compass' significant treasury management milestones – including its digital strides – naming the bank as the Top Treasury and Cash Management Provider in the Southwest U.S. for 2019.
BBVA Compass nabs spot on 10 Best National Banks of 2019 list by GOBankingRates
BBVA Compass was recently named one of the 10 Best National Banks of 2019 by financial site GOBankingRates for free checking and savings accounts, unlimited check writing and a high 12-month CD APY.
BBVA Music Sessions awarded a platinum AVA Digital Award
The bank's marketing campaign, BBVA Music Sessions, received top honors in AVA Digital Awards' Integrated Marketing category. The campaign – a BBVA Compass, AXS and AEG effort – integrated a digital strategy to connect fans with rising musicians from across the bank's footprint.
BBVA Compass names José Luis Elechiguerra as Head of Business Development
As BBVA Compass Head of Business Development, José Luis Elechiguerra oversees the BBVA Group's U.S. efforts around the ongoing digital transformation of its products and services.
BBVA Compass names Brian Fricke Chief Information Security Officer
BBVA Compass has named Brian Fricke as its Chief Information Security Officer, where he oversees the information security and engineering risk functions for all of the bank's associated websites and systems.
BBVA Compass to serve as title presenter of Alabama and Auburn Pro Days
BBVA Compass is calling a winning play, signing on to be the presenting Pro Day sponsor of two top-tier football programs in the Yellowhammer State.The bank will sponsor both Alabama and Auburn Pro Days, showing its commitment to creating opportunities for student athletes aspiring to play football at the professional level.
Listen: Diversity and Inclusion Podcast
The Mind Bank, BBVA's first English podcast, explores the sharpest minds across the U.S. and covers insightful topics about daily life and the digital landscape. The first in the series focuses on diversity and inclusion with Cornell University's Susan Brecher.
---
Small Business
BBVA Compass opens application period for BBVA Momentum 2019
BBVA Momentum is the bank's five-month accelerator program designed to help social entrepreneurs – who are addressing social and environmental issues – maximize their impact. In its third year in the U.S., the program is accepting up to 35 participants with the opportunity for three to garner funding.
New Launchpad Contest set to open, courtesy of BBVA Compass and the Houston Rockets
For the third year in a row, BBVA Compass and the Houston Rockets launched their small business contest, creating the opportunity for a Houston-area startup to win the financial and promotional support to become digitally innovative.
BBVA Compass announces launch of two opportunities for entrepreneurs to garner funding
BBVA Compass announced the 2019 opening of applications for its social entrepreneur accelerator program, BBVA Momentum, as well as an opportunity for entrepreneurs to win up to $60,000 for their businesses through  the Entrepreneurial Opportunity of the Year contest presented by BBVA Compass and The Business Journals.
---
Responsible Business
Federal Reserve Bank of Atlanta rates BBVA Compass "Outstanding" for CRA performance
BBVA Compass received "Outstanding" rating from the Federal Reserve Bank of Atlanta for its CRA performance, marking the bank's second improved rating since 2014 and reflecting its commitment to responsible banking through lending, investments, social impact and philanthropy.
BBVA Compass and the Houston Rockets collaborate on Black History Month Fireside Chat
BBVA Compass and the Houston Rockets honored Black History Month at Texas Southern University, hosting a Fireside Chat with civil rights leaders Carlotta Walls LaNier and Lucille Bridges.
Lucille Bridges' [left] oldest daughter, Ruby, was six years old when she became the first African-American child to integrate a white Southern elementary school on Nov. 14, 1960. Carlotta Walls LaNier [right] was the youngest member of the Little Rock Nine, a group of African-American students, who in 1957, became the first to attend classes at Little Rock Central High School in Arkansas.
---
Business Unit Spotlight
BBVA Compass 2018 Retail Roundup: Best Year Ever
Here's how the BBVA Compass retail unit, a 644-branch network, achieved its best year ever – it doubled customer growth, achieved record profits, ramped up productivity, improved workflow, topped NPS levels and tripled in-branch mobile banking demos.
BBVA Compass Food Franchise Finance Director: "We are a national platform."
BBVA Compass Director of Food Franchise Finance and his team can be fittingly described as well-seasoned. In this Q&A, he speaks on his team's capabilities, franchise investing and the digitalization of both the industry and the bank's services.
Central Texas team dives head-first into helping local veterans
Read how members of the BBVA Compass Central Texas retail team are creating opportunities for veterans to take control of their financial lives through financial literacy courses, job fairs and the bank's Everyday Heroes Banking program.
---
Digital Transformation
BBVA Compass Financial Tools: Success via aggregation
BBVA Compass launched BBVA Compass Financial Tools as part of its mobile app functionality in August 2018 and recently released numbers prove just how valuable customers found the addition.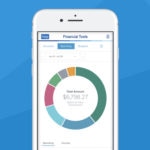 BBVA Compass Financial Tools – integrated within the BBVA Compass Mobile Banking App – helps clients track and manage their budgets, even allowing them to link to external accounts for an overall view of their financial health.
---
Market Spotlight
The keys to success for Corpus Christi's Shoreline branch
Lacey Perry is the Branch Retail Executive for the BBVA Compass Shoreline Branch in Corpus Christi, Texas. Of the three branches in the city, the Shoreline branch is the one with the least consumer foot traffic. Yet, Perry is still the highest performer across all 644 branches in the bank's retail network.
Laredo City President: "Open things up to creativity"
Susana Valencia led the charge long before she earned the position of head banker in BBVA Compass' Laredo market. Now, as Laredo City President, she continues to demonstrate her banking and leadership skills, guiding a team dedicated to building on the bank's longtime presence in the Laredo community.
BBVA Compass Colorado CEO Andy Wykstra wins Banker of Distinction Award
A longstanding tradition, the Colorado Bankers Association has annually awarded five bankers across the state with the distinction, recognizing exceptional work in community banking. Wykstra, who has more than 30 years of banking experience, achieved the honor just under three years into his stint as the bank's state CEO.
---
Resource Articles
What Does it Mean to Live Paycheck to Paycheck?
Living paycheck to paycheck simply means you are using most or all of your monthly income to cover your monthly expenses -- with no money left over and no money in savings. Based on that, it's easy to imagine how common it is.
What is Treasury Management?
Managing money – cash, investments, receivables and the associated risk – is an ongoing challenge for every business. Most treasury management operations handle collections, disbursement, information reporting, capital management, currencies and risk management. All these areas are distinct but related.
The Hidden Price of Inheritance
For most people, the idea of inheriting significant wealth doesn't seem like a bad thing. And of course, it isn't. But it does come with some significant responsibilities and potential risks.
The Pros and Cons of a Charitable Trust
The most common type of charitable trust is a charitable remainder trust, which pays an income to you for a fixed time period -- or throughout your life -- at your discretion, then reverts to the charity of your choice upon your death. If you're considering this an alternative as you transition your wealth, be sure to talk to tax and legal experts and keep in mind both the pros and the cons that may impact your decision.
Strategies for Managing Medical Bills
If you're struggling to pay your medical bills, co-pays or insurance premiums, you're not alone. However, there are strategies for reducing your healthcare costs and managing medical debt once you've acquired it.
---
For information on BBVA Compass, click here.