BBVA continues making headway in its strategy to cut down its real estate exposure. BBVA has reached an agreement to sell its 25.24 percent stake in Testa to Blackstone for a total of €478 million.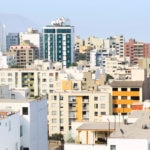 Testa is a leading Spanish company in the residential rental market in Spain. Santander, BBVA, Merlin Properties and Acciona Real Estate own 99% of the company's capital. BBVA accepted to sell its stake 25.24 percent in Testa after Blackstone submitted an offer to buy 100 percent of the company.
Testa went public in July and got listed in the Alternative Stock Exchange (MAB). Since then the company has been drawing increasing interest from investors. The signing of the Blackstone transaction comes at a time when market prospects are good, following the conclusion of the company's consolidation phase, which resulted in the creation of a single asset portfolio and an item management platform.
The transaction announced today is still pending but is expected to become final sometime during the fourth quarter of 2018, and is subject to authorization from the competition authorities and compliance with the share transfer restrictions set forth in the shareholder contract. According to BBVA estimates, the sale will have a positive impact on its P&L Account and its capital ratio.
In September 2016 Merlin and Metrovacesa merged the real estate businesses. As a result, Santander, Popular and BBVA became shareholders of Testa. In mid-2017, BBVA took part in a non-monetary capital increase of the real-estate firm, contributing about 1,500 housing units. The sale of BBVA's stake in Testa is the latest in a growing string of milestones in its strategy to reduce its exposure to the real estate sector.
Recent milestones
Over the past two years, BBVA has been one of the most active financial institutions in this type of transactions. The most relevant milestone was the agreement with Cerberus, announced in November 2017, to set up a real estate joint-venture in Spain A transaction that is expected to conclude before the end of 2018.
Other milestone include the sale of a 3,500 unit portfolio, dubbed project 'Buffalo'; the sale of another 14 office building portfolio, named 'Boston' project; the sale of the Puig Tower, one of the biggest real estate transactions in Barcelona; the agreement with Metrovacesa Suelo y Promoción, entailing the transfer of 108 plots of land for residential construction; the sale of 'Jaipur' project, a portfolio consisting of loans in the real estate development sector; the sale of 27% of the bank's stake in Metrovacesa, when the company went public; and the signing of 'Sintra' project, which entailed the sale of the largest real estate developer loan portfolios in the Spanish market.
According to BBVA's estimates, as a result of the transactions announced since December 2016, the bank has cut down its gross exposure in the real estate sector by about €20 billion.