How content marketing can help your online store
Success in sales almost always comes down to communication. And in the competitive ecommerce universe, content marketing is the best way to engage with those browsing through the store.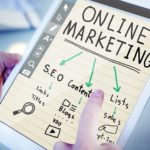 Having a profitable street-side store has never been easy. It means long hours, paying rent and staying up to date on municipal regulations.
Ecommerce, which now moves nearly €6 billion in Spain, doesn't have these complications.  However, digital competition is tremendous and entails a constant battle for traffic and converting traffic into sales and customer loyalty. Online stores never close and their owners can never let their guard down.
The art of communicating without selling
One of the main tools ecommerce entrepreneurs have is what is known as content marketing. It could be defined as the art of communication with customers without selling them anything – at least in the short-term.
But this is not a self-less technique. Content is created on an online store, either independently or as a blog, to build a relationship with visitors, demonstrating that you know what you're talking about while strengthening your brand.
The purpose of these connections are to make visitors become customers, and customers become regular customers.
Content marketing is nothing new. In fact, as Mixtropy CEO Marcelo Arnone said at one of the recent ecommerce events held at the ESIC business school, "A few years ago, putting a post next to a product was considered  an exit point," or a distraction that led visitors away from where you want to take them. Today, "everyone knows that users don't go to a landing page and make a purchase, unless it's a product that has become a commodity. You don't need content to sell a plane ticket, but you do need content to sell a movie ticket," Arnone explains.
The importance of "verbal identity"
This expert underscores the contrast between "the very powerful visual identities of many online stores" and the lack of "verbal identities". This verbal identity can be built in many different ways. You can use storytelling to explain why users should buy at your online store, or more prosaically, content marketing can be a way to explain how users can buy there.
In addition to "exciting, entertaining and moving users to act", content marketing can boost ecommerce sales in other ways. It serves to put key words into context for search engines. Content marketing can be an online store's best friend for SEO. However, Arnone warned "Don't make Google into a God. I am not of the opinion that you don't exist if you don't appear in one of the top positions on Google. Social networks can help just as much, if not more."
And not everything is decided online, explained José Luis Ferrero, Ecommerce Senior Manager at Philips. He insists on the integration between online and offline commerce – omnichannels - as everything that is done well in the online store will boost sales in the street-side store.
The ecommerce events pointed to several examples of online stores what stand out for their content marketing, like LeroyMerlin, Ticketea and Comefruta. On the other hand, Arnone explained some common mistakes, such as messages that are too commercial, talking about the product more than its value proposition and "forgetting that we create content for our users, not for search engines." Customers should always be at the heart of your strategy. In this regard, there is no difference between a street-side store and an online business.
*If you are interested in this subject, connect with BBVA at LinkedIn to get related information about similiar topics.