'Fintech', 'proptech', 'femtech', 'edtech' and other related neologisms
The world of business is constantly coining new terms to name and categorize emerging concepts, ideas, technologies and activities that existing words struggle to convey. In this article we've assembled a list of relevant neologisms that will help you keep up with what's happening in the field of digital innovation.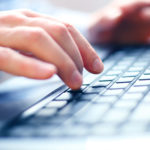 Technology is advancing at breakneck speed, spurring the appearance of an unprecedented slew of neologisms. Every year, Fundéu BBVA's "word of the year" candidate list brims with terms connected to the digital world, such as bitcoin, uberization, youtuber, phubbing, video refereeing, trolling, clicktivism, drone, nomophobia, meme, or selfie, chosen by Fundéu word of the year in 2014.
In the world of business, the coining of a neologism is almost a daily occurrence, as existing words are combined into acronyms that quickly become part of trend reports. Over the past years, we've witnessed a proliferation of solutions or companies - especially startups– seeking to leverage the new possibilities enabled by the latest technological advances to take on traditional markets, giving shape along the way to new subsegments of economic activity that escape the traditional definitions conveyed by existing terms.
Most of these new segments have been named by adding the -tech suffix to a prefix that normally makes reference to the traditional segment of activity they are related to. Thus we have fintech, proptech, insurtech, wealthtech, regtech, legaltech… Although almost self-explanatory, sometimes these terms can be a bit confusing for regular readers. To clear up doubts, we have prepared the following list.
Fintech: Finance + Technology
Probably one of the best known "–tech" neologisms is fintech, this umbrella term is used to refer to projects, many times startups, that seek to transform financial and banking services by applying disruptive ideas by leveraging new digital technologies.  This term encompasses a broad range of solutions: methods of payment, data-based decision making, customer service through chatbots, hyper-personalized AI powered services that learn from customer patterns… Incumbents such as BBVA have managed to create synergies with fintech startups to offer before any of its competitors the sector's most innovative services.
Proptech: Property + Technology
Although innovation has never been a defining trait of the real estate sector, the arrival of a new breed of players has unleashed a revolution, that is breathing new life into the market's value chain in the shape of technological solutions of all sorts and kinds: from the modernization of real estate marketplaces, and blockchain-based home buying and selling solutions, new construction and property management software, virtual and augmented reality technologies to enhance property brokerage services –such as BBVA Valora View–, home automation, IoT devices or the leveraging of big data and geolocation.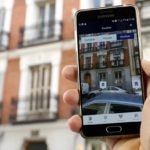 BBVA Valora View is the first app in the European Banking sector using augmented reality to help prospective buyers or renters find a home.
Insurtech: Insurance + Technology
The insurance, financial and real estate industries have always been closely related, so with the arrival of new fintech and proptech players bringing on a digital revolution to their own respective fields of activity, it was only a matter of time before disruption started spilling over into the insurance sector. Some indeed consider insurtech to be a branch of fintech that focuses on managing policies more efficiently. Regardless, what these players and solutions are doing is leverage advancements in sensors, IoT, AI, and big data to develop new ways to detect, gather and analyze swaths of data from different repositories to come up with more efficient procedures and, especially, better products that benefit from new risk measurement mechanisms, to cater to the new habits of increasingly demanding consumers.
Wealthtech: Wealth + Technology
Some argue that wealthtech is just another sub-segment of fintech, considering that the goal of the startups engaging in this activity is to leverage the latest technologies to develop alternative investment services and products to offer enhanced and more accessible wealth management services. One of the segment's most talked-about-proposals are roboadvisors, automated services that use machine learning algorithms to offer advisory services to users based on their performance goals, attitude towards risk and other variables such as age and income, as well as on the most profitable investment options.
Regtech: Regulation + Technology
Another new segment closely linked to the banking sector, regtech encompasses all the technological tools intended to improve regulatory compliance, optimally tackle risks related to financial stability and integrity and ensuring consumer data protection. This is achieved through the automation of manual processes and a thorough analysis of the information, which also allows generating consistent reports for regulators, which can also be used internally to improve business decision making processes.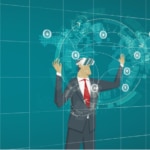 The purpose of regtech is developing technologies that help banks comply with regulation in a more agile and efficient way.
Legaltech: Legal + Technology
In the law industry, the digital revolution is also bringing new tech-enhanced services to law firms and other legal professionals.  In this context, not only must we take into account the need to regulate and manage potential conflicts in many areas of activity that until recently did not exist and which are still taking shape - such as virtual reality, artificial intelligence or digital identities – but it is becoming increasingly common to talk about smart contracts that run automatically in blockchain.  To guarantee the validity of these smart contracts from a legal standpoint, experts need to be able to encode the conditions of an agreement signed between two or more parties into a blockchain.
Femtech: Female + Technology
Although the term was originally coined in reference to tech startups focusing on the development of female hygiene and health products. Today, it's used to cover a much broader phenomenon that includes other initiatives championed by businesses and associations, which combine feminism and technology to eradicate the gender gap in the technology sector and promote the participation of women in STEM (Science, Technology, Engineering and Mathematics) careers.
Edtech: Education + Technology
The term edtech is used indistinctly to refer to two separate realities: On the one hand, an academic discipline that analyzes and solves the problems related to learning, teaching and social organization from a technological perspective. On the other, following a more pragmatic approach, edtech is any way of teaching or learning based on technology, such as mobile apps, social media, Artificial Intelligence… The ultimate purpose of these solutions is to facilitate learning building on each student's talents.
Foodtech: Food + Technology
The food industry has not been spared from the arrival of new entrants promising to leverage technology to take a broad range of services to a whole new level: from automated cooks, food delivery, 3D food printers, social media websites to meet new people while sharing a table, restaurants offering virtual or augmented reality experiences, personalized recommendations through virtual assistants, dishes capable of calculating the amount of calories in the servings they hold…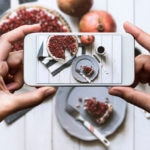 The world of food – and new consumption habits – have not escaped the innovation of the startups: intelligent kitchens, robot chefs, home deliveries in tupperware, food orders with no minimum amount, etc.
Cleantech: Clean + Technology | Greentech: Green + Technology
These terms encompass a broad range of tech solutions and business models aimed at minimizing the environmental impact of companies. With sustainable development as their guiding principle, these startups focus on everything from resource efficiency, pollution prevention and alternative renewable energies, including sun, wind and biofuel technologies.
Biotech: Biology + Technology
Biotech companies strive to develop equipment and solutions that help improve our lives. Some examples of companies include MedLumics, which recently closed a €34.4 million round to launch a device for treating atrial fibrillation in cardiac arrhythmias; Stat-Diagnóstica, which develops technology to detect infectious gastrointestinal, respiratory or meningitis-inducing agents; or Anaconda Biomed, which raised €15 million to build a next generation catheter for the treatment of the acute ischemic stroke.
Healthtech: Health + Technology
Closely linked to the biotech segment, healthech startups are more focused on optimizing patient care in general, developing solutions that address a broad range of fields within the health industry: apps for setting up doctor appointments, wearables with sensors to monitor and collect data on the vital signs of patients, apps that help patients prepare for a surgical procedure or videogames that help make post-trauma rehabilitation more tolerable.
Madtech: Marketing + Advertising + Technology
Madtech is the application of technology in areas of marketing and advertising through tools that allow to interact with the audience and potential customer base, always to bring an added value that can contribute to boost sales. The term adtech is also used to refer to this type of solutions.
Retailtech: Retail + Technology
Bringing online shopping experiences to brick and mortar stores using technologies such as RFID, beacons and virtual reality is one of retailtech's ultimate goals.