Volume, velocity, variety, veracity and value are the five keys to making big data a huge business.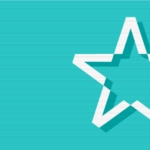 "Big data is like sex among teens. They all talk about it but no one really knows what it's like." This is how Oscar Herencia, General Manager of the insurance company MetLife Iberia and an MBA Professor at  the Antonio de Nebrija University concluded his presentation on the impact of big data on the insurance industry at the 13th edition of OmExpo, the popular digital marketing and ecommerce summit being held in Madrid.
Paraphrasing the five famous W's of journalism, Herencia's presentation was based on what he called the "five V's of big data", and their impact on the business. They are volume, velocity, variety, veracity and value.
Volume
If we see big data as a pyramid, volume is the base. The volume of data that companies manage skyrocketed around 2012, when they began collecting more than three million pieces of data every data. "Since then, this volume doubles about every 40 months," Herencia said.
Velocity
In addition to managing data, companies need that information to flow quickly – as close to real-time as possible. So much so that the MetLife executive stressed that: "Velocity can be more important than volume because it can give us a bigger competitive advantage. Sometimes it's better to have limited data in real time than lots of data at a low speed."
The data have to be available at the right time to make appropriate business decisions. Data analysis expert Gemma Muñoz provided an example: on the days when Champions League soccer matches are held, the food delivery company La Nevera Roja  (which was taken over by Just Eat in 2016,) decides whether to buy a Google AdWords campaign based on its sales data 45 minutes after the start of the game. Three hours later, this information is not nearly as important.
Variety
The third V of big data is variety. A company can obtain data from many different sources: from in-house devices to smartphone GPS technology or what people are saying on social networks. The importance of these sources of information varies depending on the nature of the business. For example, a mass-market service or product should be more aware of social networks than an industrial business.
These data can have many layers, with different values. As Muñoz explained, "When launching an email marketing campaign, we don't just want to know how many people opened the email, but more importantly, what these people are like."
Veracity
The fourth V is veracity, which in this context is equivalent to quality. We have all the data, but could we be missing something? Are the data "clean" and accurate? Do they really have something to offer?
Value
Finally, the V for value sits at the top of the big data pyramid. This refers to the ability to transform a tsunami of data into business.
Herencia offered an example that is the source of company pride at MetLife: "We now know within a two-month period when it is highly likely that a customer will cancel his or her policy or purchase a new one."
But big data's power covers more than projections. At MetLife, he says, "We can also localize our most important customers, whom we call Snoopy [the famous cartoon dog who was the brand's image for decades] and we know which ones do not have any value, either because they cancel frequently, are always looking for discounts, or we may have suspicions of fraud. They are customers with a similar profile, but they're also very different. Years ago, we weren't able to distinguish them. Now we can, thanks to big data."
After a significant investment in time and resources, if a company correctly uses big data, its ability to get to know customers and monetize all that information is enormous. They can offer customers what they want or need at the right time.
BBVA and Big Data
One of the keys of BBVA's transformation is, precisely, to have big data translate into more efficient processes within the organization, and into a new generation of services that helps customers to make financial decisions. BBVA has its own center of excellence in analytics,  BBVA Data & Analytics, where 50 data scientists work and share all the knowledge obtained about data with the rest of the Group. This center has developed products such as Commerce 360, a system that allows businesses to monitor their activity and compare themselves with the competition, in order to make business decisions and plan marketing actions. Another one is Mi día a día ("My day-by-day"), which automatically organizes monthly expenditures so that customers can see, graphically and at a glance, what they spent at the supermarket, on restaurants, electricity, etc .
And this is just the beginning.  Big Data, along with artificial intelligence, opens a new field of opportunities what will translate into big advantages for the customers of financial services.