According to a KPMG report, payments will retain its position as the most significant area for fintech investment in the coming years. Regtech, cybersecurity, wealthtech and proptech are other sectors on the rise. These are areas of innovation and development that the BBVA Open Talent team is also seeing, as part of the around 800 entries to this year's BBVA Open Talent Competition, the world's biggest fintech competition.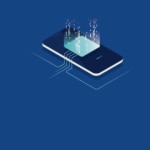 The amount of money now being spent annually on technology has grown to a staggering $4 trillion. This includes everything from people buying phones to massive M&A takeover deals such as the $35bn acquisition of Worldpay by FIS.
But its not just big business investments that are seeing huge sums of money, the Fintech ecosystem globally now itself attracts a huge amount of capital each year. A report this summer from KPMG noted how three blockbuster deals have pushed spending in fintech for the first half of 2019 to $120 billion (VC, PE & M&A).
To put this in context, back in 2013, fintech spending reached just under $19 million (VC, PE & M&A), with a total of 1,132 deals, compared to 2,196 in 2018.
While growth in the sector shows no signs of abating, the landscape has changed considerably, often in response to changing consumer expectations. With most financial services now accessible digitally - and many on mobile - consumers expect their experience or service to be efficient, frictionless, and affordable.
One of the areas that has seenconsistently high levels of investment and innovation is in payments. Globally, around 1.7 billion people remain 'unbanked'. That is, they have no bank account or access to a mobile money provider. Thanks to fintechs such as M-Pesa in Kenya, the number of unbanked is falling.  A report from the central bank and FSD Kenya showed that in 2006 only 26.7 per cent of the population had bank accounts, with this figure rising to 82.9 percent in 2019. Just as M-Pesa has transformed the financial industry in Africa, Latin America's newest unicorn Prisma Medios de Pago is making waves across the region.
Apart from payments, as consumers become increasingly concerned about data privacy, interest in the use of cybersecurity in finance is growing. In particular, the application of technologies such as cryptography is predicted to be fundamental in the future of financial services.
The KPMG report explored this topic in more detail, while predicting that payments will retain its position as the most significant area for investment in the coming years, it is also highlights regtech, cybersecurity, wealthtech and proptech as sectors on the rise. And these are areas of innovation and development that the BBVA Open Talent team is also seeing, as part of the around 800 entries to this year's BBVA Open Talent Competition, the world's biggest fintech competition.
Regtech
The regtech market demonstrated strong performance in 2018, indicating its success would continue into 2019. However, there have consistently been spikes and dips in the sector over the past five years.
Legislation such as GDPR, PSD2, and MiFID II is expected to be increasingly prioritised by investors as large institutions in particular will need to ensure they're compliant with changing regulations globally.
Europe has so far been a dominant region for driving regtech investment, but appetite in Singapore and China is on the rise as various regulatory associations look to foster innovation and adoption.
Cybersecurity
With cybersecurity and data breaches is rarely out of the headlines – and front-of-mind with consumers, understandably playing a key role fintech. According to KPMG, investors are set to embrace cybersecurity in a bid to stave off the growing risk of cyber-attacks and increased demand for protection against fraud. Indeed, financial services giants are on a mission to clamp down on external threats as their services become more intuitive and digitised, so preventive measures will be at the forefront of their strategies.
The key issue here for investors is explaining the rationale to boards, warned Bia Bedri, global cyber lead of Banking & Capital Markets, KPMG International. "The sector needs to build an understanding of how technology changes, like 5G, will impact their business and eco-system," she added. "Financial services firms will need to think about security differently."
Wealthtech
Less mainstream than the other sectors highlighted in the report , wealthtech is essentially a means of using technology to augment the management of personal and professional wealth and investments. Wealthtech is "coming of age" as investments into the sector experienced a "dramatic increase" in the first half of 2019.
To date, the adoption of wealthtech has been powered largely by digital challenger banks - often as an add-on to their core offerings and these players have been instrumental in the funding spike seen in the past six months.
Now wealthtech is entering a so-called "second stage of its maturity". The market is expected to consolidate and level out, meaning that investors will be more analytical and selective about which startups to bet on. The opportunity for wealthtech startups to secure funding is still there – $2.2bn of investment was made in the first half of 2019 across 45 deals, already up on the $1.8bn of funding across 88 deals in 2018.
Proptech
'Proptech' – that is, the use of technology to modernise and streamline the way organisations and consumers buy, sell, and rent property – is gaining momentum.
With so many opportunities for proptech to transform both the commercial and residential markets, the report suggests the sky just might be the limit. In 2018, $1.4bn was invested across 82 deals, while $1bn has been invested this year to date. While increasing amounts of capital are being deployed and more startups are entering the sectors there is seemingly no end to the potential of technology in addressing some of the pain points felt by consumers and corporations alike.
Through many of its Open Innovation initiatives, notably Open Talent, BBVA is able to stay on the front foot of the most exciting new areas of fintech innovation. The latest edition of Open Talent gives a platform to new innovations in areas like sustainability - one of the finalists in this year's edition monitors how sustainably someone lives their life and rewards them financially for taking positive action.